Employees' Provident Fund or EPF or PF is a financial savings scheme for salaried employees. Under this scheme, employees and their employers contribute a fraction of their salary each month. Moreover, every employee subscribed to the PF scheme has to fill out a declaration and nomination form under the Employees' Provident Fund Scheme, 1952 and the Employees' Pension Scheme, 1995. All employees should file a PF nomination form via PF Form 2 so that their accumulated funds go to their nominated member if they pass away. PF Nomination Form is available both Offline and Online. As soon as an employee joins a company and gets enrolled in the PF scheme, he should simultaneously get his PF nomination form filled out and submitted to the PF department. Without PF nomination, a member can neither apply for retirement pension nor will his family receive his PF and pension funds after his passing.
PF Nomination Form – Offline Process
The PF nomination Form 2 has four sections for filling up.
1. General Information
Name of the member
Father's/Husband's Name
Date of Birth
Gender
Marital Status
Account Number
Address Permanent & Temporary
Date of Joining in EPF and EPS
2. Part A (EPF)
In this section, the PF member needs to fill in details of the people that they want to nominate. This means that the nominated person shall receive the PF member's total PF account funds when he passes away. The following Nominee details are required:
Name of the Nominee(s)
Address
Nominee's relationship with the member
Date of Birth
Total amount or share of accumulations in PF to be paid to each nominee
If the nominee is a minor, name and address of the guardian who may receive the amount during the minority of the nominee
Signature or thumb impression of the PF member
3. Part B (EPS) (Para–18)
Out of the total 12% contributed towards PF, 8.33% goes towards Employees' Pension Scheme (EPS). Along with the PF funds, the EPS funds can also be claimed by a member's nominee. Hence, the PF member needs to fill out details for their EPS nominees as well, as follows:
Name of the family member
Address of the family member
Date of Birth
Relationship with the member
Signature or thumb impression of the subscriber
For monthly widow pension nomination (admissible under Para 16 2(a) (i) and (ii)), the PF member has to fill following details:
Name and address of the nominee
Date of Birth
Relationship with member
4. Certificate by the Employer
Now the employer too also to verify the details of Form 2, provided by the employee and fill out the following:
Name of the employee
Authorized officer's signature
Designation of the officer
Date
Place
Name and Address of the organisation and stamp
Watch our detailed video on offline PF nomination below:
PF e-Nomination Form – Online Process
Requirements for e-nomination
It is also possible for PF members to file multiple nominees for their account. For every nominee filing, the following details will be required:
Aadhaar card of nominee
Bank details with account number and IFSC code
Digitally scanned photograph of nominee which is under 100KB
Furthermore, the PF members will require following of his own personal details:
Virtual Aadhaar ID
Aadhaar KYC must be complete
Mobile number linked with Aadhaar
Steps for online E-Nomination
Firstly to fill out your PF nomination form online, you need to activate your UAN first. Therefore, learn that process in All Details For UAN | Generate, Activate, Link Aadhaar & More. Then go ahead with the following steps:
Visit the EPF member portal website.
Log in using your UAN and password
Then, from the Manage option on the menu bar go to E-Nomination from drop-down list.
Select Yes for the question, Having Family? If you already have a nomination filed, you can still file a new one.
Thus, after clicking on Yes, more details will appear on the bottom on the screen.
Enter details of all the family members such as Aadhaar number, name, date of birth, gender, relation, address, guardian (in case of minors) whom you want to nominate. Additionally, enter the IFSC Code and bank account number too.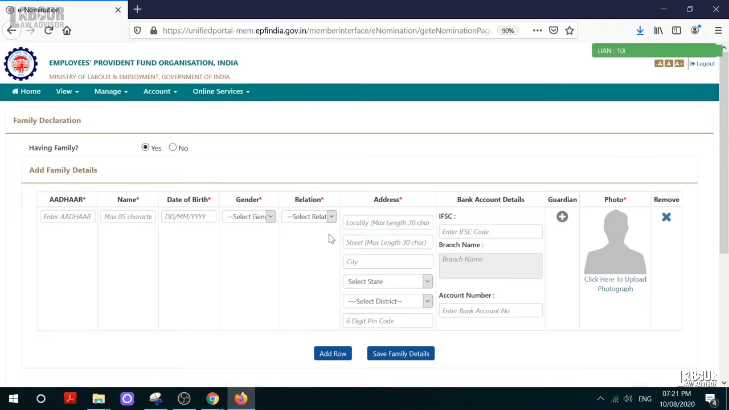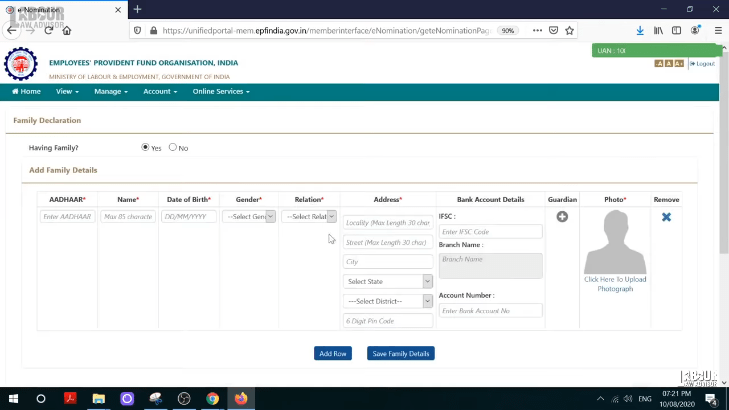 After that, click on Click Here To Upload Photograph and it will open a new window with details for the photograph to upload. Consecutively, click on Browse and select your passport size scanned photograph. The photo file size must be below 100 KB else it will show an error. Then, click on Preview and Upload Photograph.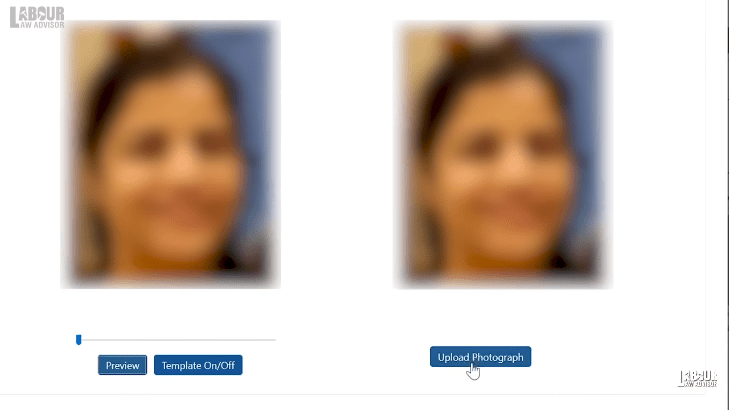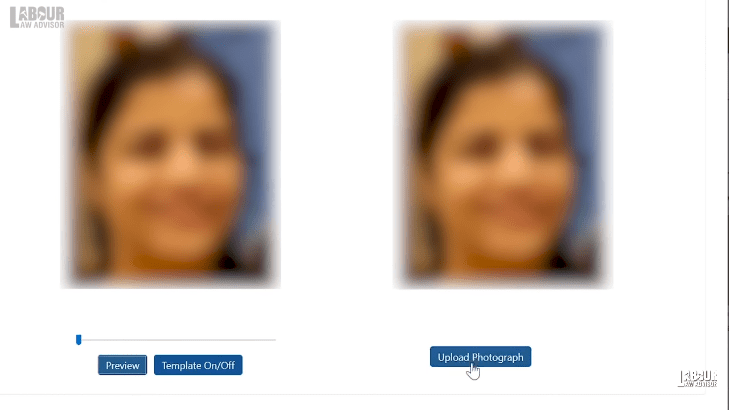 If you want to add more nominees, then click on the Add Row option, else click on Save Family Details.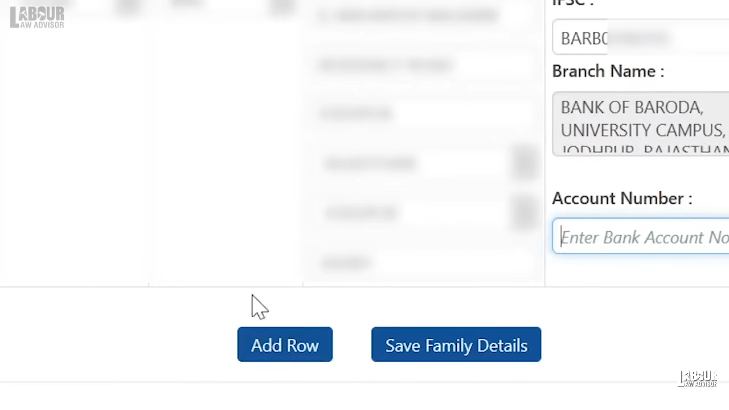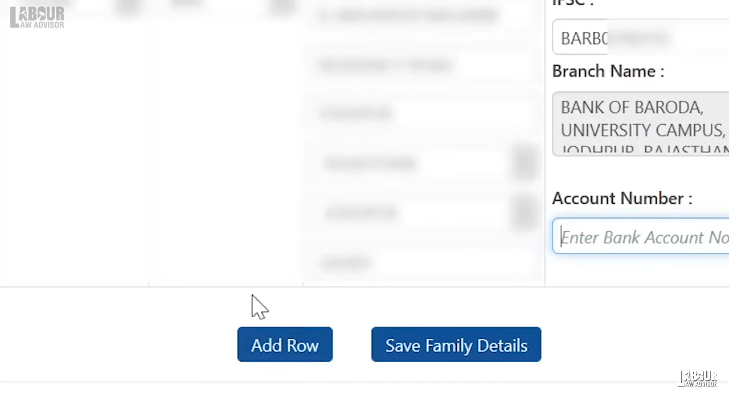 Move on to select the nominees from the list and enter the total amount of share (in %) that you want to assign them. In case of multiple nominees, the total sum of share has to be 100%. Now click on Save EPF Nomination.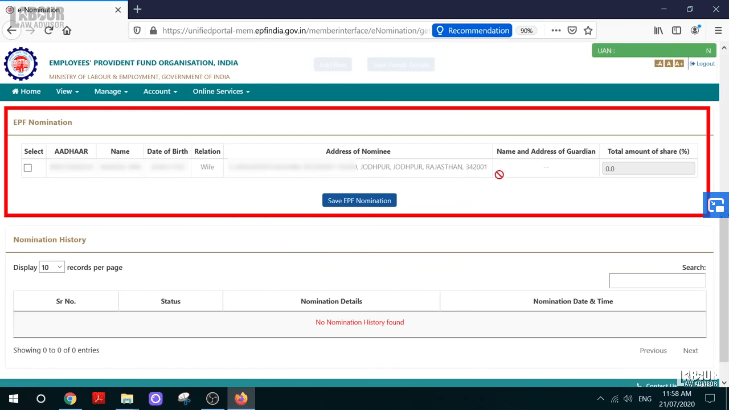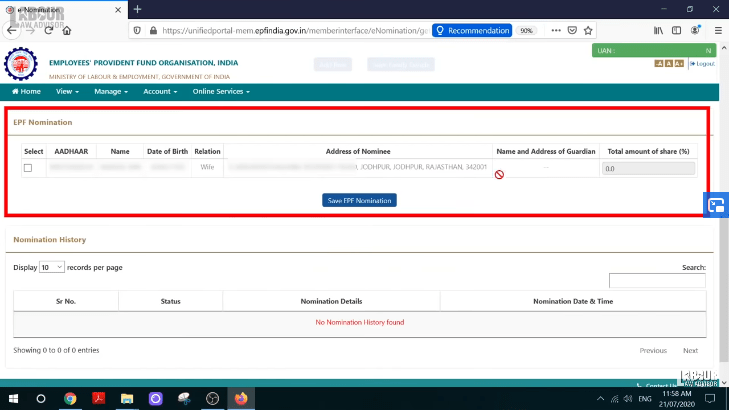 If the page hangs, then you need to login to your account again so go to Manage and KYC from drop-down list. But your nomination details will be saved and appear under Pending Nomination along with the Nomination Entry Time. Click on e-Sign option.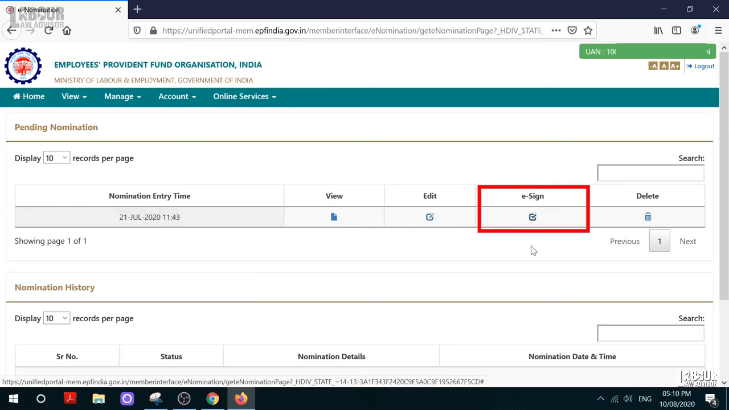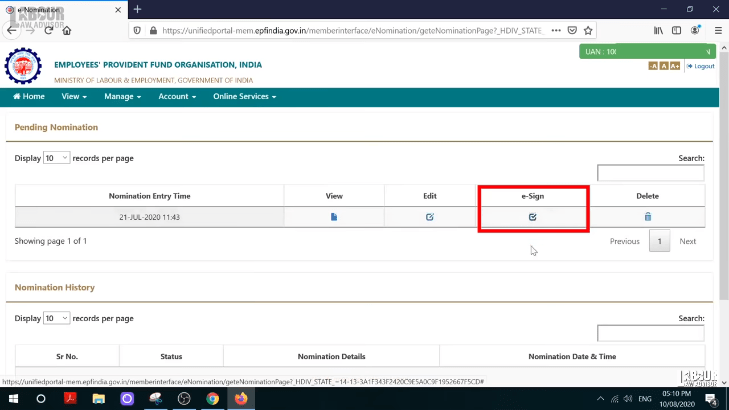 This will open a new window with the message "By clicking the checkbox, I hereby give my consent for using e-KYC services data from Aadhaar for the purpose of signing selected document and generating digital signature." Click on the checkbox.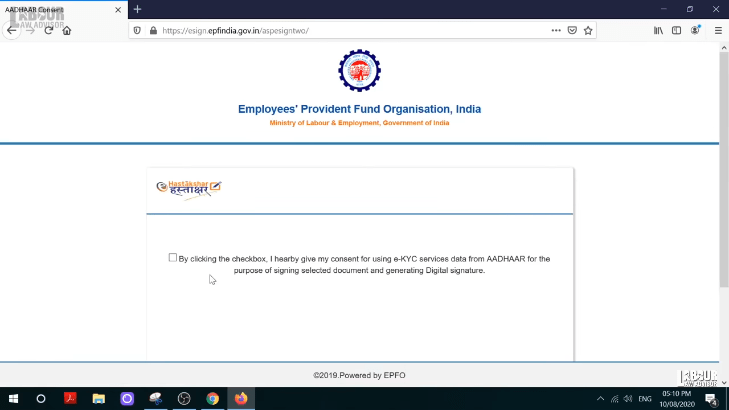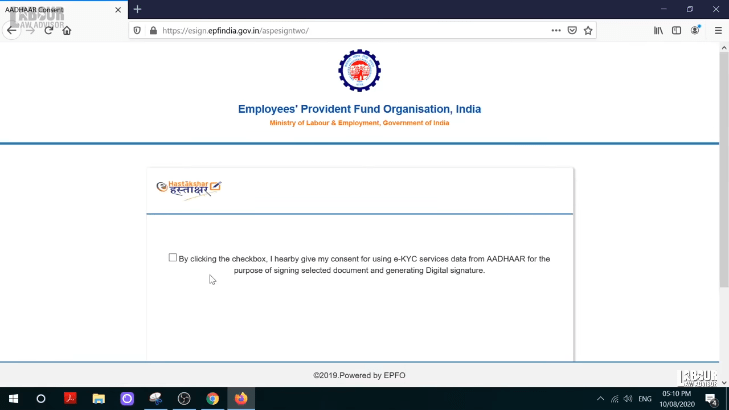 Now enter your Aadhaar virtual ID and click on Get OTP. Thus, you will receive a 6-digit OTP which you will input below and click on checkbox for consent. Click on Submit.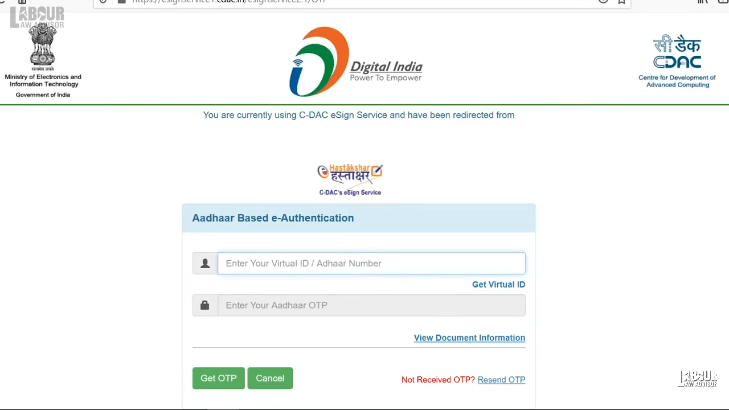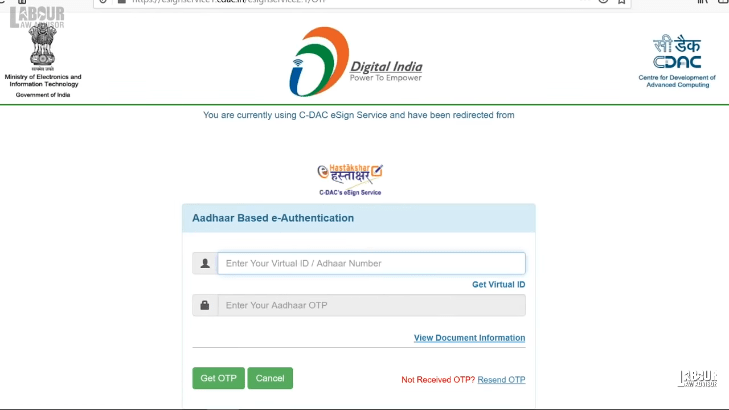 Now login to your PF account again and go to Manage then E-Nomination. Your nomination Status will now appear as Nomination Successful.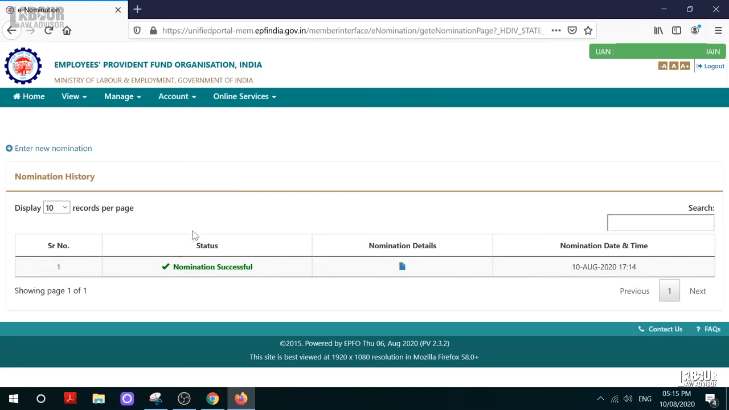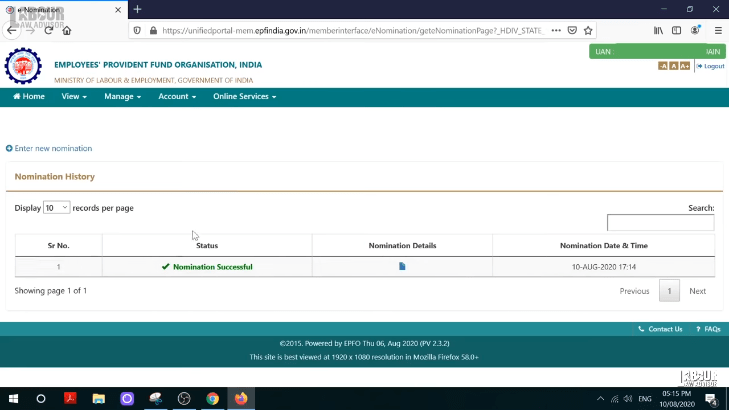 You can further add more nominees by clicking on the Enter New Nomination option. Then repeat all the above steps.
Steps to generate Virtual Aadhaar ID
Visit the Aadhaar website.
Under Aadhaar Services, select Virtual ID (VID) Generator.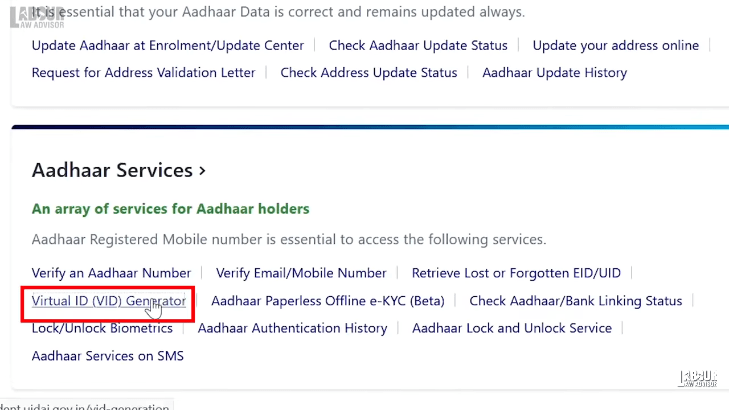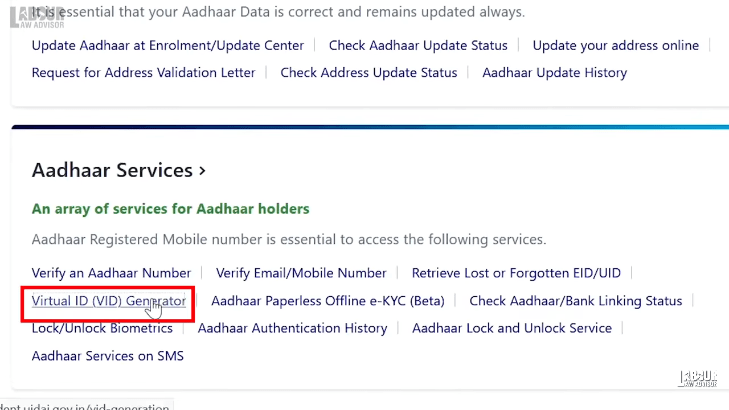 Enter your 12 digit Aadhaar number, input the Captcha and click on Send OTP.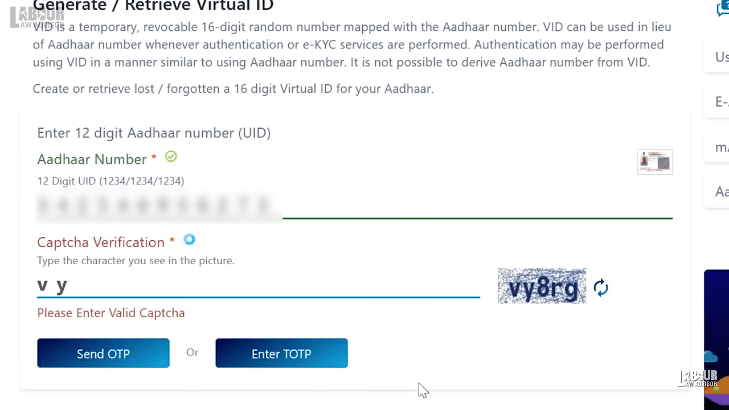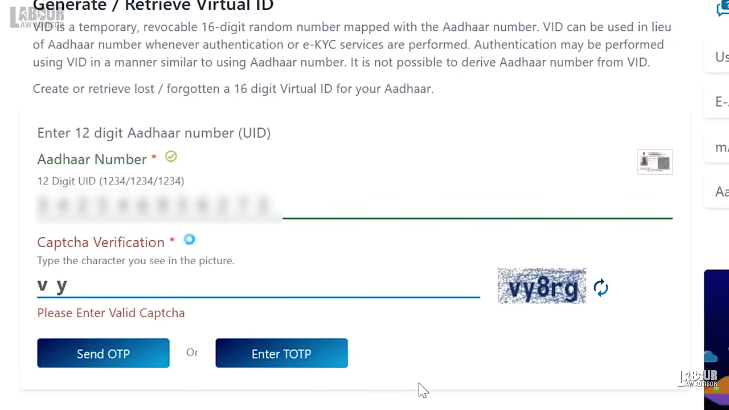 After you input the OTP you get on your Aadhaar linked mobile number you will get two options. If you are making a new Virtual ID click on Generate VID. Else if you have already made a virtual ID and lost it, then click on Retrieve VID.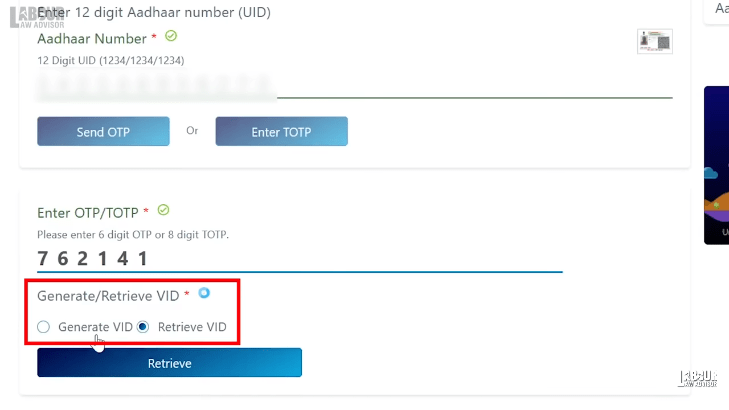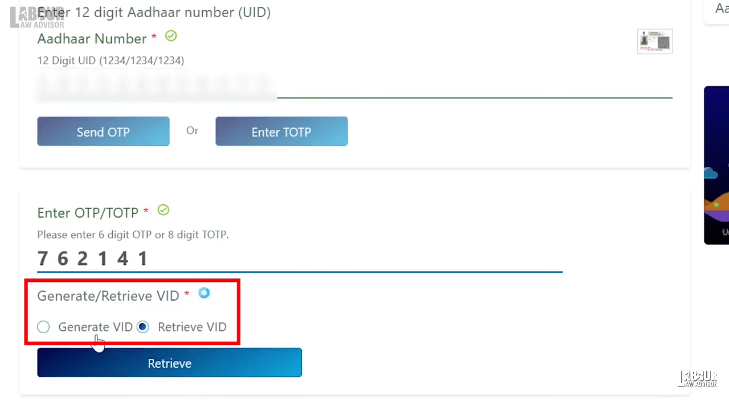 Click on Generate/Retrieve.
Then you will see a message "Your VID is sent to your registered mobile number." So check your mobile number to view your 16-digit VID.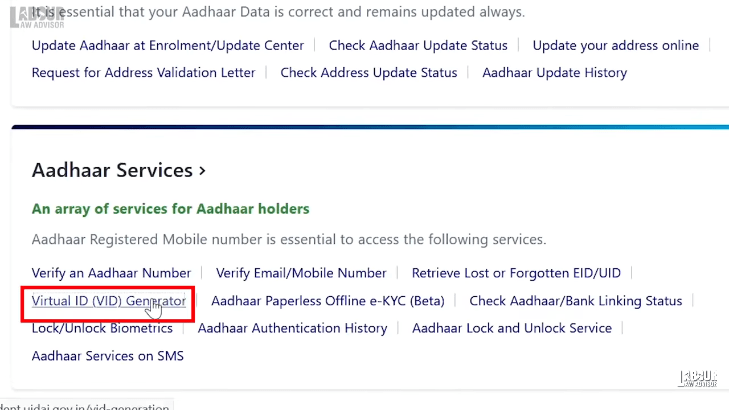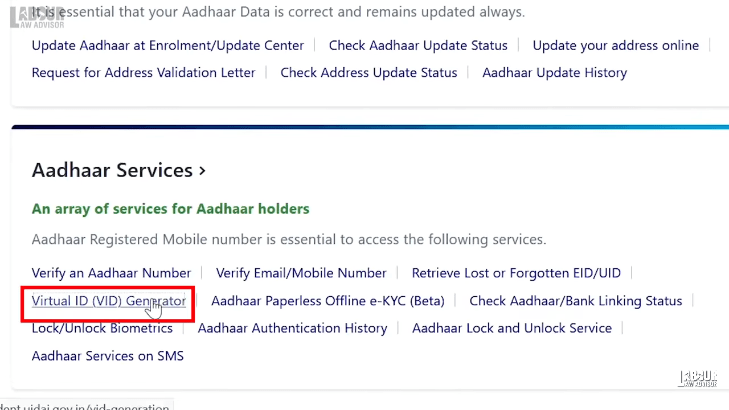 Steps to compress photograph
Firstly, search on Google for Online Photo Compress Websites.
Secondly, visit the website and upload your photograph.
Then select the file type and file size.
Lastly, download the file and check if file size is below 100KB else compress it more.
Watch video for step-by-step tutorial below.
How to file EPF/EPS nomination form online
On 6 June, 2019, a circular was released stating the provision of e-nomination at member interface at unified portal. According to this circular, following conditions are mandatory for filing e-nomination:
Member UAN should be activated
Member's verified Aadhaar should be linked to his UAN
Current mobile number of member should be linked with Aadhaar
Scan of profile photo of member should be available to upload on portal
Aadhaar as well as linking of mobile number with Aadhaar is mandatory for all the nominated family members
Scanned photos of all nominated family members
Aadhaar based e-sign by the member in e-nomination
Digitally signed nomination pdf will be available in the login of member and field office
Steps to file e-nomination for EPF and EPS
Visit the EPF member portal
Enter member UAN, password and captcha to sign into the portal.
From the menu bar, select View and Profile from drop-down list. Click on Change Photo and upload member scanned profile photo image which should be under 100KB. Then click on Preview, Upload Photograph and OK to complete member profile photo updation.
Next go back to menu bar and select Manage then E-Nomination from drop-down list.
Enter Permanent Address and Current Address details and click on Save.
Now the nomination window will open. Click Yes, for the question Having Family?
For every nominee you want to add, enter their Aadhaar Number, Name, Date of Birth, Gender, Relation with you, Address (without any punctuation), Bank Account details, Guardian details (if underage) and Profile Photo.
Click on Save Family Details to add details of one nominee.
To add another nominee, click on Add Row and enter the same nominee details as above.
Scroll down to EPF Nomination section. Select checkbox for each nominee and further select the percentage of EPF share to be allotted to them. Then click on Save EPF Nomination. This completes the nomination process for the provident fund.
Thus to add nomination details for pension or EPS, scroll down the page to EPS Nomination.
Similarly update the Aadhaar Number, Name, Date of Birth, Gender, Relation with you, Address (without any punctuation), Bank Account details, Guardian details (if underage) and Profile Photo for the pension nominees.
Click on Save EPS Nomination.
Scroll further down to select the percentage of EPS allotment for each nominee again.
This completes the nomination process for pension fund.
Watch the step by step tutorial below.
Join the LLA telegram group for frequent updates and documents.
Download the telegram group and search 'Labour Law Advisor' or follow the link – t.me/JoinLLA.
It's FREE!