Tian Wei, a news reporter, once said, "Any society that fails to harness the energy and creativity of its women, is at a huge disadvantage in this modern world". It has always been a tough world for the female section of society. Overcoming unequal pay, rights, education, sanitation are only a few problems to per se. To top that, safety of women has always been a significant topic. From rural villages to urban cities, women have been subject to eve-teasing, harassment and other horrors. This ignited the #MeToo campaign a few years ago, where women from all walks of life joined hands to voice their experience with sexual harassment. Thus, this article discusses the Sexual Harassment of Women at Workplace (Prevention, Prohibition, Redressal), Act 2013 of India in hope to prevent these situations altogether.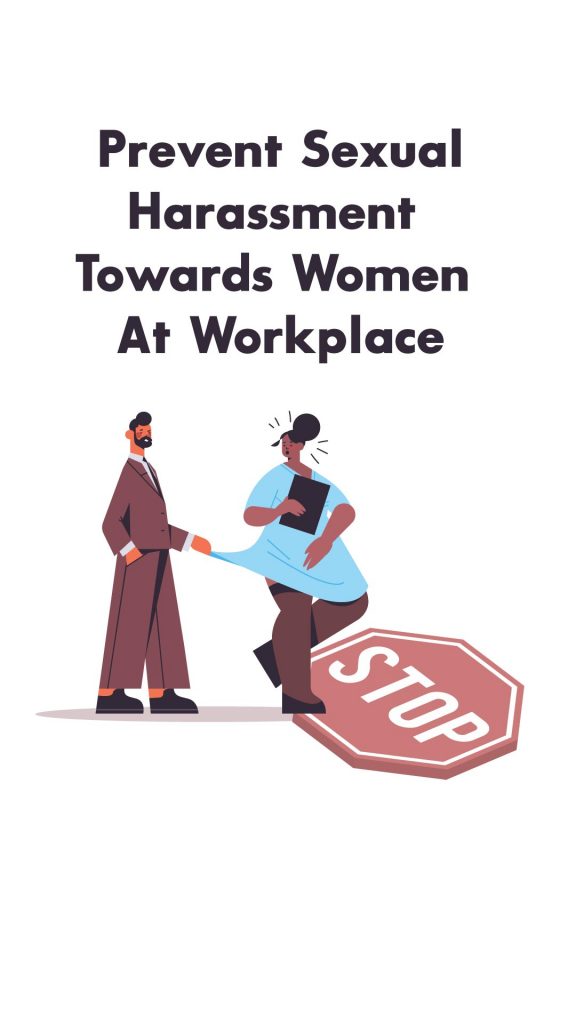 What is sexual harassment?
Under the Sexual Harassment of Women at Workplace (Prevention, Prohibition, Redressal), Act 2013, the definition of sexual harassment encompasses all of the following:
Physical conduct and advances
A demand or request of sexual favour
Making sexually colored remarks
Showing pornography
Any other unwelcome physical, verbal, non-verbal conduct of sexual nature.
Therefore, if any female employee experiences any of the points above then it is a case of sexual harassment at workplace.
Step employers need to take at workplace to prevent sexual harassment
Any establishment with ten or more employees must have the following in place under the Sexual Harassment of Women at Workplace (Prevention, Prohibition, Redressal), Act 2013:
1. Sexual harassment complaint committee
The workplace must have a complaints committee for female employees to approach if they face such a situation. Moreover, 50% of the committee members must be females. Once a complaint reaches the committee they need to investigate it and submit a report within 90 days. After report submission, the company management must give a decision and punishment to the perpetrator within 60 days.
2. Committee has powers equivalent to civil court
The complaint committee has the same powers for investigating any case as a civil court. Hence, they must not face any hurdles during their investigation. Additionally, they can ask for any evidence from the parties involved in the case to come to a conclusion for their investigation.
3. Committee must maintain confidentiality
The complaint committee has to maintain strict confidentiality clauses while investigating a case. If they do not comply with this, then the establishment may have to pay fine of Rs 5000 as penalty.
4. Company must educate all employees
The establishment needs to make all employees aware of what is considered as inappropriate. Furthermore, there must be sexual harassment workshops at the workplace to spread awareness.
5. Fine if company fails to comply
If the establishment fails to comply with these guidelines under the Act then they can get a penalty of up to Rs 50,000 as fine. Additionally, the government will send an enforcement officer to ensure complete compliance of all the guidelines of the Act in the workplace.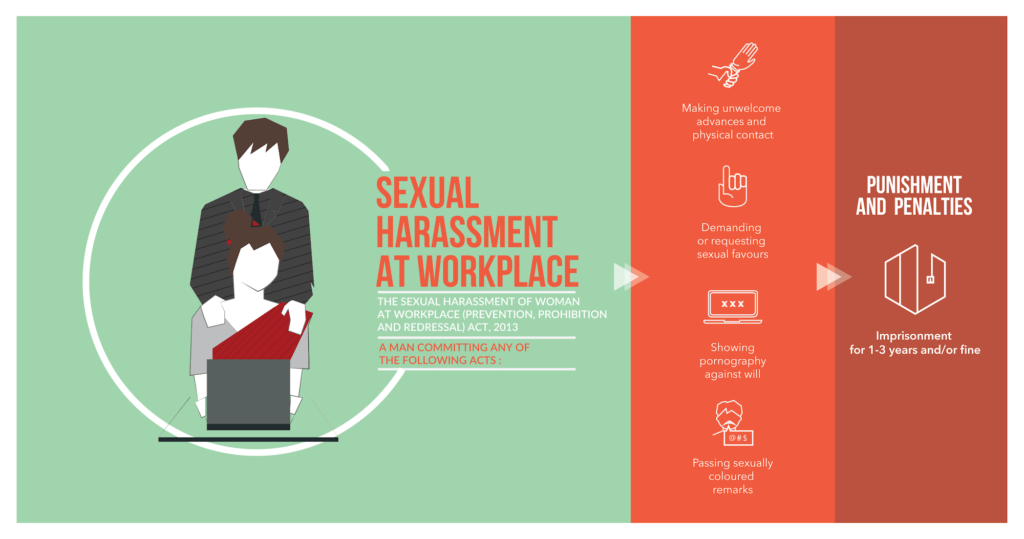 How can employers prevent sexual harassment at workplace?
The best scenario is to have no situation of sexual harassment arise at a workplace. Thus, it is important to know how to prevent such situations in the first place. The following points may help with doing the same:
1. Create a strong sexual harassment policy
Employer must clearly mention the dos and don'ts of the company. Moreover, each and every employee should be made aware of all company policies and regulations. In case, someone is clear on certain policies then employer or HR must help them out and explain the policies individually to them. For instance, if office romance is not allowed in the company, then a consensus must be taken from employees and the rule enacted beforehand.
2. Display Sexual Harassment Act 2013 in workplace
A poster with all guidelines under the Sexual Harassment Act 2013, must be installed in the workplace where every employee can see it. This will act as a mental reinforcement for everyone as well. Another poster containing the names of the office sexual harassment committee members as well as their contact details must be installed too. All posters must be well-formatted, precise and easy to read.
3. Include sexual harassment clauses and implications in offer letter
Employers must mention all the causes and implications of sexual harassment in the offer letters to employees. Not only that but also letting employees know about them in detail during the HR round of interviews.
4. Maintain a balance between male and female ratio
This may be easier said than done but employers must try to maintain a healthy balance between the male and female employee ratio. This will ensure that the female employees working in the company feel safe and protected in the workplace.
5. Conduct anti-harassment workshops
Employer and senior management of company must have regular anti-harassment workshops at workplace. This can be held with collaboration of NGOs. Furthermore, it must be compulsory for senior management and staff to attend these workshops. It should not be only for the associates.
6. Encourage women staff to speak up
If employers create a workplace environment where the women are allowed to speak up, then it will be very healthy for your workplace. They will feel confident and safe and consecutively help in the growth and betterment of the company itself.
7. Set an example
As a leader or senior member of the workplace, it is their duty to set an example for the younger employers, on how to treat women. Therefore, employers must ensure how they speak to the female staff, their body language towards them, giving them equal rights and opportunities. When other colleagues see you treating women with respect then they will follow suit.
8. Prevent retaliation
Any employee against whom a sexual harassment complaint is registered may try to retaliate. He may make things difficult for the complainant so the female employee must be given extra protection in such cases.
How can female staff prevent sexual harassment at workplace?
Following are some of the things that a woman employee can apply when they are in their workplace. Make sure that you don't hide and be able to speak out for yourself. This will encourage other women and protect you from sexual harassment acts and behaviors.
1. Avoid informal means of communication
Large scale establishments usually have quite formal rules of communication and conduction. So, female employees can insist on their colleagues maintain all communication formally through emails. They can avoid chatting on WhatsApp or other platforms with them. Additionally, they can also keep a separate contact number for the workplace and use it for professional work only.
2. Discuss your demands before taking a job
Before joining a workplace, female employees must let the employer know of their safety concerns. If office hours run late then they can ask for office transportation for a drop. Else if they have to take public transportation then they can ask for early leaves. Females can also clear matters regarding offline visits or outstation visits. Whether they are willing to do them or not. It is better to set all expectations in place before starting the job so later on, they do not seem as favours. Also, this will help to maintain a balance of professionalism between males and female employees.
3. Never laugh at inappropriate jokes
If an inappropriate remark or joke occurs among colleagues then female staff must not laugh it off. This will only be seen as encouragement. Rather they can voice their opinion and say that this is inappropriate to talk about at work.
4. Don't hide, speak out
If female employees ever face a harassment situation, no matter how small, they must not keep silent. They must register a complaint and speak out. This will serve as proof of complaint later on . Furthermore, this will deter the perpetrator from committing even more and bigger crimes.
Watch the video below for more details on the sexual harassment act.
Join the LLA telegram group for frequent updates and documents.
Download the telegram group and search 'Labour Law Advisor' or follow the link – t.me/JoinLLA.
It's FREE!