Termination is not legal without retrenchment compensation and notice.
General Manager (Personnel) and Anr. vs. Chhotelal Shivhare, 2020 (MP HC)
Women cannot be denied employment, "only male candidates" job notification unconstitutional
Treasa Josfine vs State Of Kerala 2019, (Kerala HC)
No limitation is provided for assessment and recovery of damages.
M/s. Fenwick and Ravi vs. Employees Provident Fund Organisation, 2017 (Karn. HC)
Prerogative to hire an employee is entirely of the employer.
Shazi Jah vs. Managing Committee, Hamdard Public School and Ors., 2017 (Del. HC)

The number of unicorns – private, startup companies valued at US$1 billion or more – has been growing rapidly in India. New additions to the list dealt in software and finance/fintech to a higher degree, while delivery and transportation services were most common among the unicorns with the highest valuations.
Backers of these highly-valued, up-and-coming companies include Chinese e-commerce giant Alibaba, who invested in Paytm Mall and Zomato, while Japanese player Softbank is bankrolling OYO and the majority of the Paytm Mall account.
Out of the 32 Indian unicorn startups, eight were added in 2021 to date, while only seven were added in 2020 throughout the whole year. Seven more became unicorns even earlier, the oldest being Ola Cabs, e-commerce platform Snapdeal and mobile advertiser InMobi, all joining the list of unicorns in 2014.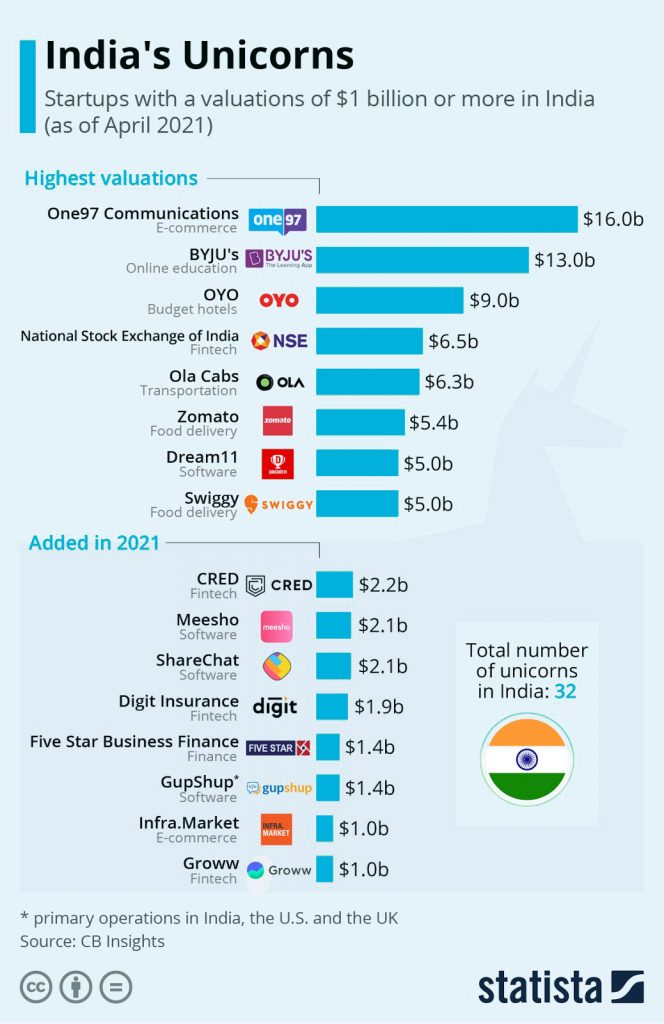 With the idea of paying it forward and to do our bit for all the hard working business owners, HRs, accountants, consultants and labour law practitioners; we are offering a small gesture from our end.
We are providing one of our best selling professionally curated HR Toolkit worth ₹1299 for just ₹1.
This Toolkit contains 1000+ HR Forms, Performance Review, Job Descriptions, Offer Letters, No Objection Certificates, Experience or Relieving Letters, Employee Onboarding, Exit Process etc. These documents are in editable Word, Excel, Pdf & Powerpoint formats.
How to avail the offer? Watch this video.