We sat down with Tax Consultant Gaurav Jashnani from the YouTube Channel, Tax Guru Ji, to help answer some of our burning questions on the subject of TDS, TDS refund, etc. Read on to know excerpts from our interview.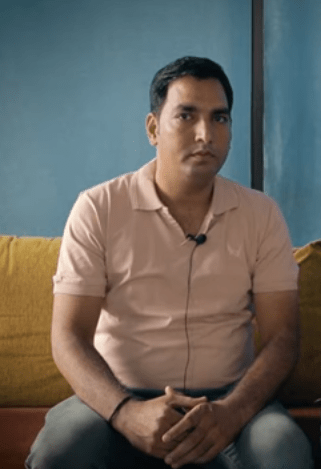 What is TDS?
In India, if one earns above a taxable limit then they need to pay a tax on it. Many times the employees may not be aware of the tax payment procedure so the Government has made it the employer's responsibility to pay the tax on the employee's behalf. Hence, the employer deducts the tax from your monthly salary and pays you the balance. This tax is know as Tax Deducted at Source (TDS). Thus, TDS is simply the income tax deducted from the money paid at the time of paying employee salary, by the employer. To know whether your TDS has been deducted by your employer, you need to check your Form 26-AS on the Income Tax portal.
How to access the Income Tax online portal?
To access the income tax online portal features, one needs to register on it. The registration procedure is free of any charge. One only requires their PAN details and has to fill the online registration form. The PAN number will become your User ID while the password can be set during registration by user.
Once logged in, user can go to My Account drop-down list on the menu and select View Form26AS (Tax Credit) to see how much TDS has been deducted for them.
If user already has an account on the income tax portal but have forgotten their password, then they just need to reset their password using either their Aadhaar number or their net banking facility.
When do you get TDS refund?
TDS refund is dependant on one's income. Since TDS is an advance tax paid to the government, you need to wait till the financial year end to check your actual tax liability. If in this case, your tax liability is less than the tax you paid, you will get a TDS refund. But if the tax liability is more than the tax paid, you will not get a TDS refund. Instead you will need to pay more income tax by way of self assessment tax.
What is the process of claiming TDS refund?
There is no procedure of getting an automatic TDS refund in case of eligibility. One has to file their ITR or Income Tax Return to claim the TDS refund. This depends on the ITR applicable for you. In case of Salaried Persons this is ITR 1 or ITR 2 depending upon the income source. After filing in all your income details, if you are eligible for a TDS refund, it will get automatically calculated. This whole process can be learned in details here.
When filing your ITR, you need to mention your bank details too. If you are liable for TDS return then your refund is transferred to your given bank account, within 15 – 90 days. This is valid if your form submission was totally correct.
How to check the TDS refund status?
There may be situations where it takes over 3 months to get one's TDS refund. This may be due to technical issues or the government checking your ITR filing in detail. To check your TDS refund status, you need to log in to the Refund Tracking website. Put in your PAN, Assessment Year and Captcha and click on Proceed. This will give your TDS refund status.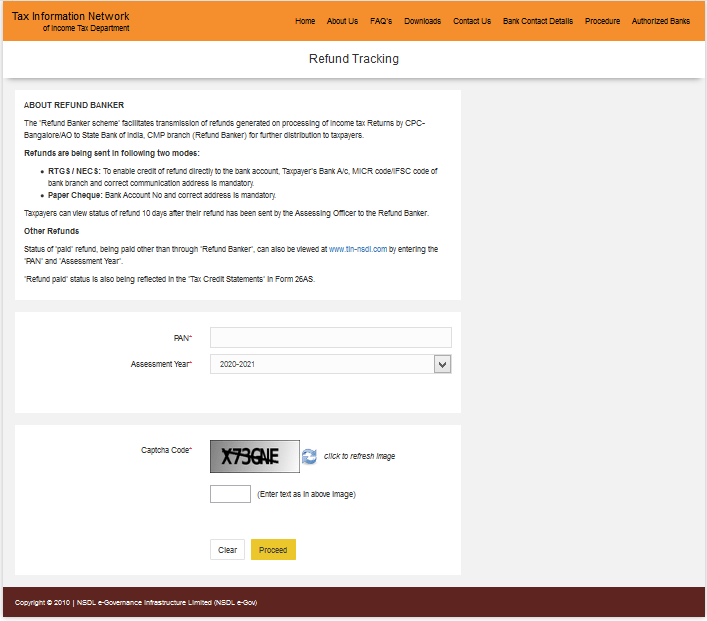 Why is there a higher TDS deduction in some cases?
One's TDS amount depends on their annual salary income and deductions. If one does not declare their deductions such as housing loan, school tuition fees, etc. to their employer, then those deductions might get left out by the employer when deducting the TDS. In this case, you can show your deduction while filing the ITR and your refund will be automatically calculated. Learn the full ITR filing process in this video where Gaurav takes you through each step in detail.

Here is our interview with Gaurav below. Watch it and comment below with your queries.
Learn some more financial tips through our following blogs:
Franchise Business | Low Investment High-Profit Business Idea
Income Sources | Financial Advice To Earn More Money
EasyPlan – Investment Solutions
Meesho App – Earn Money Online Without Any Investment
Join the LLA telegram group for frequent updates and documents.
Download the telegram group and search 'Labour Law Advisor' or follow the link – t.me/JoinLLA.
It's FREE!