Term insurance is important life insurance to have, especially if one has others financially dependent on him. But sometimes insurance companies refuse to give people term insurance. The reasons may vary – from not being a 12th standard graduate, to not earning over Rs 2.5 lakh annually or even being in a high mortality job. Hence, such people are forced to opt for underwhelming health insurance schemes like ULIP or endowment plan. To help out such people the IRDAI issued a circular in 2020 for all insurance companies to offer the Saral Jeevan Bima Yojana. This plan will be offered by all insurance companies to all Indian citizens without any discrimination.
Objective of Saral Jeevan Bima Yojana
Saral Jeevan Bima Yojana is a term insurance plan for those citizens who get rejected by insurance companies otherwise. These people may not fit the bill of eligibility for the general term insurance plan. Hence, the IRDAI came up with Saral Jeevan Bima Yojana. This is offered to every citizen, no matter their background or qualifications, from 1st January 2021. To know more about term insurance read How to Select the Best Term Insurance Plan. To know why ULIP and endowment are bad insurance options read ULIP Vs Mutual Fund | Which is a better investment? and Reality of Money Back Plan, Guaranteed Income, Endowment Plan.
Eligibility for Saral Jeevan Bima Yojana
To be eligible for Saral Jeevan Bima Yojana one has to be minimum 18 years and maximum 65 years of age. This age bracket is logical since term insurance is necessary for people who have financial dependents on them. Hence, death of those people will affect their dependents. Usually, after 65 years, people do not have dependents on them. Since by then their kids are adults and financially independent. So the risk is less for such people.
The policy term can range from minimum 5 years to maximum 40 years. However, the maximum maturity age cannot exceed 70 years. Once a person attains 70 years, he cannot proceed any further with Saral Jeevan Bima Yojana.
Sum Assured for Saral Jeevan Bima Yojana
As per IRDAI guidelines, insurance companies are to give a minimum sum assurance of Rs 5 lakh. The maximum sum assurance can be Rs 25 lakh. However, insurers have the option of offering sum assured above Rs 25 lakh with all other terms and conditions remaining the same.
Premium payment
Saral Jeevan Bima Yojana offers 3 premium payment options as follows:
Regular premium
Limited premium payment term for 5 years and 10 years
Single premium
Out of these, regular premium is the best way to go where one pays a fixed premium for the full duration of the insurance. Limited premium and single premium payments on the other hand are not the best options. Since these involve paying a higher premium, almost double of regular premium, for a shorter duration. One should rather opt for regular premium where they have to pay lesser premium comparatively throughout. Moreover, they can use the same money to invest in some funds from where they can earn additional income which will act as retirement aid.
Mode of premium payment
For regular and limited premium, payments can be done either yearly, half-yearly or monthly (only under ECS/NACH). For single premium, payment has to be done lump sum at one go.
Death benefits
For regular and limited premium options, death benefit will be highest of the following outcomes:
10 times of annualized premium
105% of all premiums paid as on date of death of insured person
absolute amount assured to be paid on death.
For single premium policy, death benefits will be highest of following outcomes:
125% of single premium
absolute amount assured to be paid on death.
Maturity benefits
Since this is a pure insurance plan, there is no investment component to it. Hence, one does not get any sum after maturity of the term insurance plan. It is anyway recommended to have insurance and investment plans separate.
Exclusions
In case of insured person's death by suicide in first 12 months of insurance plan, his family will not get any premium coverage. They will only be returned the premium amount paid. But if death by suicide occurs after 12 months, then the family gets full insurance cover.
Waiting period
After taking the Saral Jeevan Bima Yojana, one will not get insurance coverage for the first 45 days. This is known as the waiting period. This is applicable for all term insurances and nothing new in fact. But in case of reviving the policy, no waiting period is applicable.
During the waiting period if the insured person dies due to any reason other than accident then 100% of all premium payments, excluding taxes, are returned. However, the assured sum of coverage is not paid.
Surrender value
There is no surrender value applicable. Since there is also no maturity value applicable.
Policy cancellation value
A policy cancellation value is applicable if the policyholder
applies for the same before the stipulated date of maturity for Single Premium Premium Policy.
applies for the same before the stipulated date of maturity or the end of revival period if policy is not revived, for Limited Premium Premium Policy.
The policy cancellation amount is calculated as follows:
For single premium payment policy
The policy cancellation value acquires immediately after receipt of single premium and is calculated as
= 79% X Single premium paid X (Unexpired policy term/Original policy term)
Here, single premium shall be inclusive of extra premium if any.
For limited premium payment policies
Policy cancellation value acquires if atleast 2 consecutive years' premiums are paid and is calculated as
= 79% X Total premiums paid X (Unexpired policy term/Original policy term)
Here, total premiums paid shall be inclusive of extra premiums if any.
Moreover, no policy cancellation value shall be payable in case of regular premium payment policy.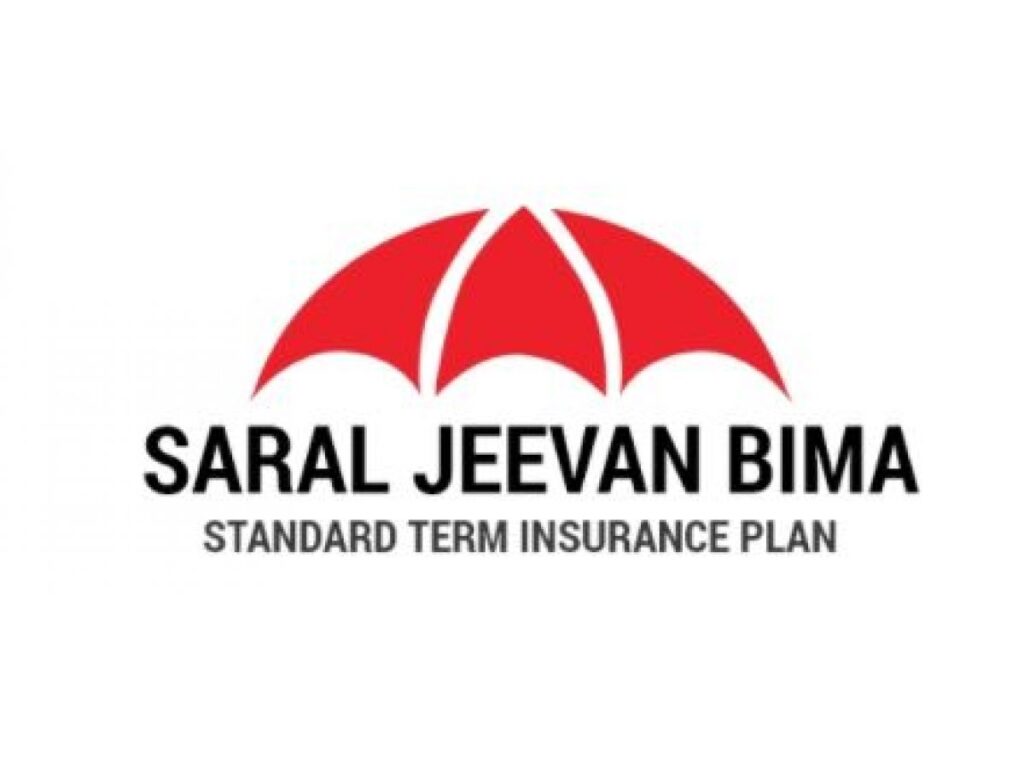 Loan
No loan taking is allowed against the term insurance.
Optional riders
Approved accident benefit and permanent disability benefit riders can be added to the term insurance.
Pricing
As per the F&U.
Underwriting and medical requirements
As per the Board Approved Underwriting Policy of the insurer, subject to above criteria and any statutory requirements.
Interest on delayed premium payment
In case of monthly premium payments, one can get 15 days grace period. In case of yearly or half-yearly premium payments, one can get 30 days grace period. Over the grace period, the policy will lapse. To reactivate the policy one will have to pay interest and pending premium payments. The rate of interest on delayed premium payment shall be as per the insurer's policy for similar products.
Who should opt for Saral Jeevan Bima Yojana?
Only people who cannot get the general term insurance should opt for Saral Jeevan Bima Yojana. This is due to several reasons. Firstly, because Saral Jeevan Bima Yojana offers maximum coverage of Rs 25 lakh only. Whereas in normal term insurance one can get maximum coverage in crores. Essentially though, one must own an insurance cover of up to 10x their annual income. Saral Jeevan Bima Yojana is basically for low income earners.
Secondly, this insurance is quite expensive. Since IRDAI has not regulated the premium to be charged by companies.
How to find best Saral Jeevan Bima Yojana?
One method to find Saral Jeevan Bima Yojana options is to visit policybazaar.com. One needs to input their name, date of birth, gender and contact number, and the website shall return suggestions of available yojana options. This will list multiple insurance companies. The premium payments also have a wide range for the same amount of insurance cover. This is because the IRDAI has not given any regulations for charging premiums. Hence, insurance companies are free to charge the premium they suffice as fit.
However, all companies are not listed under policy bazaar. For them, one needs to visit individual company websites and find the yojana details.
PMJJBY and PMSBY
People who cannot afford Saral Jeevan Bima Yojana, have the options of Pradhan Mantri Jeevan Jyoti Bima Yojana and Pradhan Mantri Suraksha Bima Yojana. These have very low premium payments and are suitable for low income earners.
Watch the video on Saral Jeevan Bima Yojana below.
Join the LLA telegram group for frequent updates and documents.
Download the telegram group and then search 'Labour Law Advisor' or follow the link – t.me/JoinLLA.
It's FREE!