What is Medical Crowdfunding?
Medical Crowdfunding provides a method to raise sufficient funds for expensive medical treatments and bills. Medical treatments for serious chronic ailments can be extremely expensive. Owing to the high costs of medical treatments, many people refrain from them even at the cost of their health and life. For funding such expensive medical treatments, medical crowdfunding is a great help. You can raise funds without any loans, insurance premiums payments, etc.
How does crowdfunding work?
Say, for instance, you require Rs 10 lakh. If you ask one or five people for the entire amount, then they may be hesitant about it. But instead, if you ask 1 lakh people, to donate just Rs 10 each, then that converts to Rs 10 lakh. Each of those people would not hesitate to give just Rs 10 from their pockets. And, each of that Rs 10 will add up for you, to give you your entire medical fund.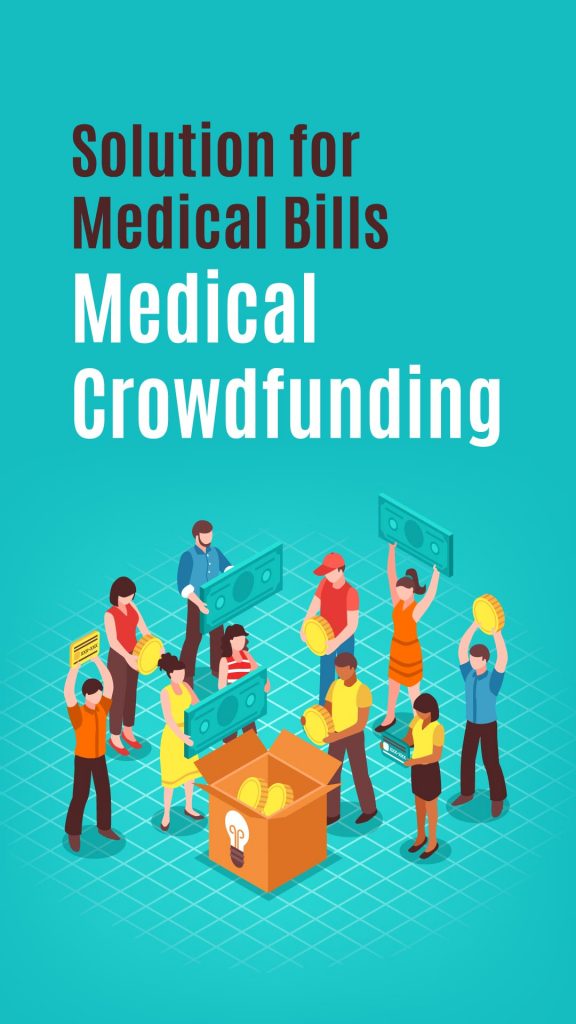 Medical Crowdfunding platform – Ketto.org
Ketto.org is Asia's most visited medical crowdfunding platform. It gives people a platform to raise funds for their cause. The procedure for making a funding page is extremely simple and can be done on your mobile phone itself. Once your funding page is active, you need to share it aggressively on all social media platforms to ensure that more and more people view your cause and help you out. From India itself, there are around 100+ requests each day to Ketto.org to raise funds. Currently, there are 1500+ active campaigns on ketto.org where people are raising funds for their medical bills. Also, over 30,000 people have already raised their required medical fund successfully. Whatever amount you raise on Ketto.org does not have to be paid back as well.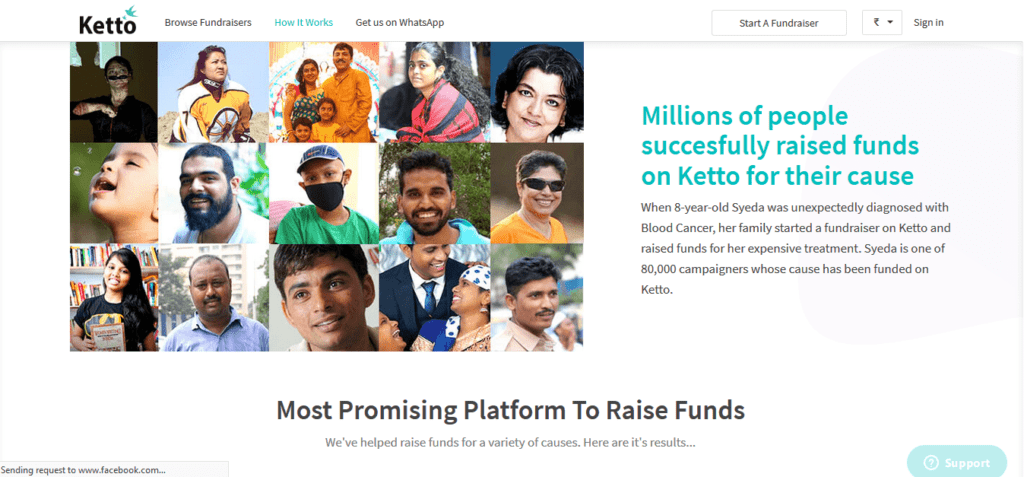 How does Ketto.org work?
Go to Ketto.org and create an account. You will need to provide your ID proof via your Aadhaar details as Ketto.org is strict about these matters. Hence, you will need to give proof that you actually need the funds. Now you can create your fundraiser. It is important to give all the details regarding your ailment, your treatments, how much funds you require, etc. You need to attach your medical reports and other documents to show that your cause is genuine. Also, specify if you are raising the funds for yourself or on behalf of someone else.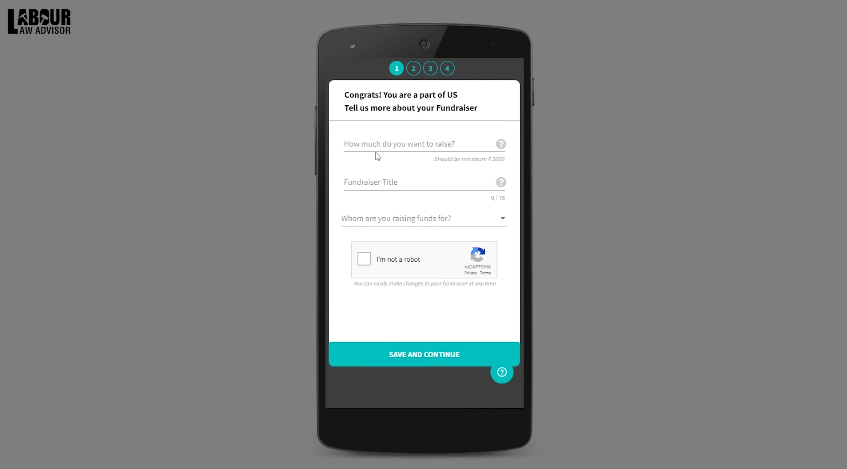 Ketto.org is providing you with a platform where millions of people will view your cause. To make your cause seem genuine and important you need to provide as much details and proof as possible so that donors get the urge to donate to your fund. Sometimes donors may ask for proof or more details regarding your cause, so you can give your email and talk to them in the comments section. This again helps you in acquiring more funds. All the funds you raise will stay in your Ketto.org account until you transfer it to your bank account.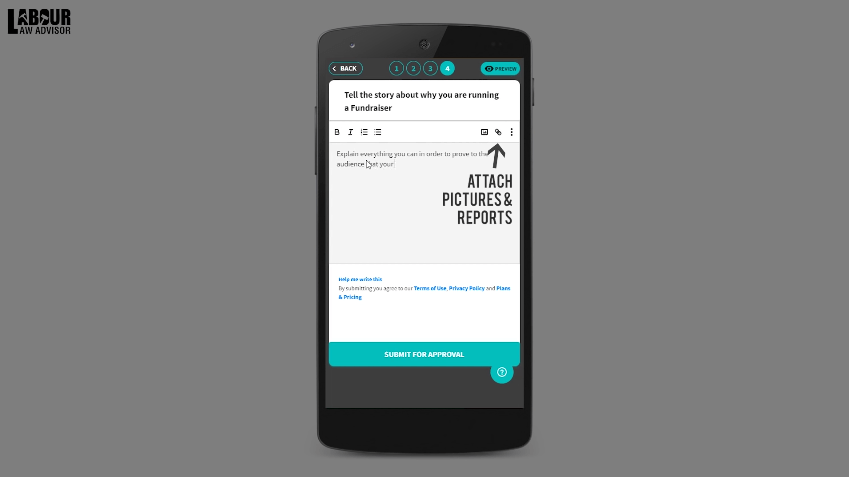 Ketto.org gives you full support to raise your funds. It helps you share your fundraiser on all social media platforms. You can view all your donors and their donations in a list. You can send reminders to people who viewed your fund but did not end up donating. Ketto.org also shows you which donors shared your fundraiser among their friends and helped you in raising more money. You can thank them especially too. There is an option to make multiple fundraisers for your different needs. You also have to keep updating the status of your treatments as and when you keep progressing with them, with the help of your raised funds. This also helps in showing how real your case is. All this transparent process can be viewed by anyone on their website.
Watch our detailed video on Ketto.org below as well as share it with more people to spread awareness on medical crowdfunding.
Learn some more financial tips through our following blogs:
Franchise Business | Low Investment High-Profit Business Idea
Income Sources | Financial Advice To Earn More Money
EasyPlan – Investment Solutions
Meesho App – Earn Money Online Without Any Investment
Join the LLA telegram group for frequent updates and documents.
Download the telegram group and search 'Labour Law Advisor' or follow the link – t.me/JoinLLA.
It's FREE!