What is Repo Rate?
Repo Rate is the interest rate at which the central bank of a country (in India's case that is the Reverse Bank of India) loans money to the commercial banks when there is a fund shortage. RBI also uses Reverse Repo Rate as a means of controlling inflation in the market. So when there is market inflation, RBI increases the repo rate. This, therefore, dissuades the commercial banks from loaning more money. Hence, commercial banks can lend less money to the market, thereby reducing money supply in the economy and reducing inflation.
What is Reverse Repo Rate?
Reverse Repo Rate is the interest rate the RBI offers to commercial banks when they want to deposit their extra cash with the RBI. This happens when commercial banks have surplus funds which they cannot invest somewhere. So they deposit it in the RBI to gain interest on it and increase the fund value. When inflation is high in the market, the RBI raises the reverse repo rate. Thus, banks deposit more funds with the RBI to gain more interest returns. As a result, all surplus market cash goes into the RBI deposit and the individual commercial banks can lend less money to individuals. This thus reduces the purchasing power of people in the market and the inflation comes down.
RBI holds a meeting every 2 months to review the Repo Rate for the next 2 months. this is done keeping the market inflation in mind. Thus, Repo and Reverse Repo rates form a part of the liquidity adjustment facility.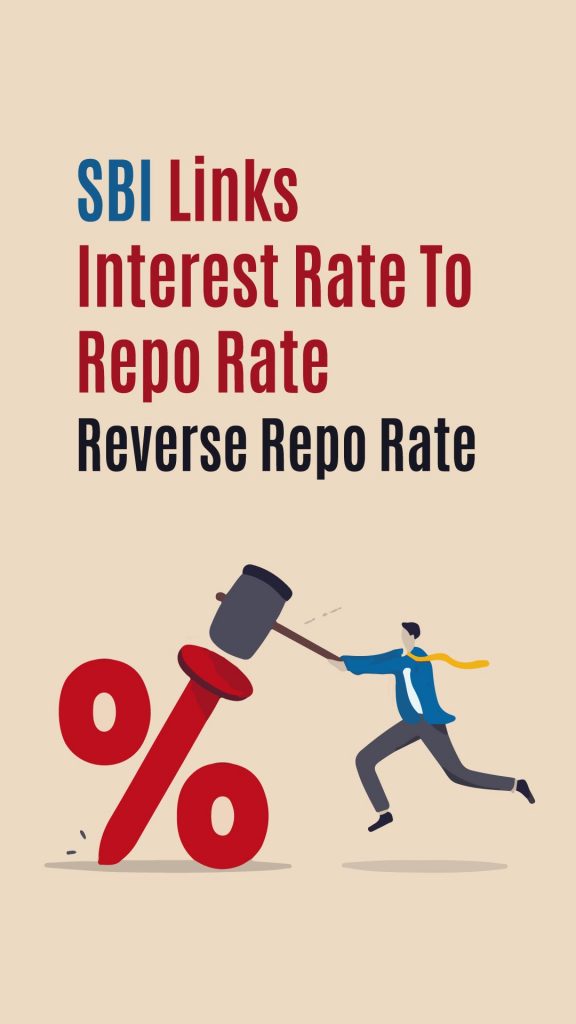 SBI Links their Interest Rate to Repo Rate:
State Bank of India (SBI) announced that it will link their savings account deposit and short-term loans to the Repo Rate. May 1st onwards, savings bank accounts with deposits of over Rs 1 lakh will be linked to repo rate. Their interest will be calculated as Repo Rate minus 2.75%.
This is effectively, 6.25% (current repo rate) – 2.75% = 3.50% p.a.
For lending, all cash credit and overdrafts with limits above Rs 1 lakh will be linked to the repo rate with an addition of 2.25%.
This is effectively, 6.25% (current repo rate) + 2.25% = 8.50%.
SBI also said that risk premiums over and above the floor rate of 8.50% will be based on the risk profile of the concerned borrower.
Will this Impact Deposit and Loans Directly?
SBI Chairman Mr Rajnish Kumar said that only 5% of their customers would be impacted by this. "Our 95% customers will have stability of the interest rate. The impact will be only for individuals with deposits over Rs 1 lakh and above. The impact on number of credit customers will be more. No retail accounts will be impacted. Only wholesale or corporate account will see a change. The variable rate becomes applicable only to the running account which is cash credits and over drafts," said Kumar.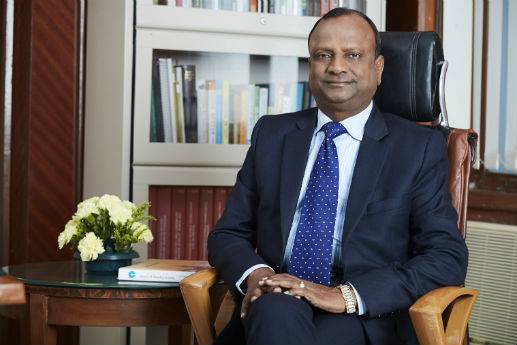 This move was taken because the bank felt that retail customers should be getting exposed to market risks. They require some stability in the interest rate. Thus, to protect small deposit account holders and small fund borrowers from the external benchmark movements SBI decided to excuse savings bank account holders with balances up to Rs 1 lakh and borrowers with Cash Credit or Overdrafts limited to Rs 1 lakh from this new linkage. "Retail customers should not be exposed to the market risk. Corporates can always hedge and plan their cash flows better. Home loan borrowers are more concerned about the stability of their EMI (equated monthly instalment). If their EMI fluctuates with repo rate, it will not work," said the SBI Chairman.
Catch our video on this news below:
For more such financial news, stay tuned to our blog: Labour Law Advisor.
Join the LLA telegram group for frequent updates and documents.
Download the telegram group and search 'Labour Law Advisor' or follow the link – t.me/JoinLLA
It's FREE!