There are the majority of people who hesitate to start their own business mainly because of two reasons. Either they fail to pool the requisite amount of capital or investment. Or they do not have the confidence and experience to start their own business. And in some cases because of both the reasons. But have you ever thought of taking up a franchise business of any of the top brands? Do you even know how many of the top brands which have multiple outlets in the market are franchise-based outlets?

If we talk about the health and beauty sector alone, there are quite a lot of popular brands. Also, there are companies which have given up franchises to the people. For example, Talwalkars Gymnasium, Dr Lal PathLabs, Dr Batra's, Javed Habib's Salon, Colors Salon, etc., are all franchise-based outlets and businesses. In the field of services, DHL, BlueDart, M|Swipe, etc., also provide franchises. Famous professional coaching centres such as ACE- English Learning, Aldine, primary schools like Euro Kids, Kidzee, or abacus classes such as UCMAS, also provide franchise business opportunities. The food sector too has ample of franchise business brands. Brands like Amul, Pizza Hut, Domino's, Havmor, etc. are already well-known.
What you need to know about Franchise Business?
Have you ever wondered what led to a surge in the businesses across the globe? The answer is simple. A person wanting to start his own business has the capital to invest. But, he does not have ample time, any expertise or the effort to start his own business. He does not even have risk-taking ability i.e. accepting failure, which is of utmost importance to run a business successfully.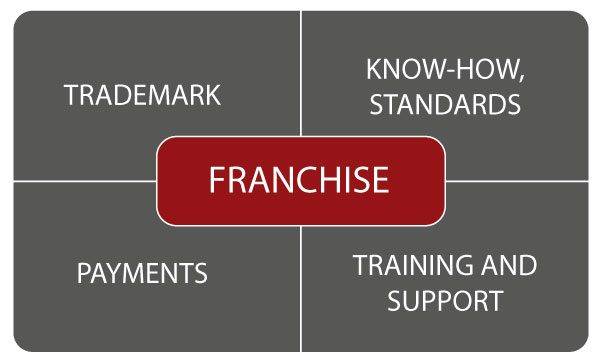 So, this person thought of taking up a business of a well-established brand and run it without any risk of failure. For example, you have taken up a franchise of "AMUL" and sell not only its dairy products but also its other FMCG products like butter, cheese, chocolates, etc. Additionally, you open it in an area where there are no other competing businesses. For starting this type of business, a person just needs a one-time investment, a good place for the office/store and the basic knowledge of running a business.

So we have come up with a new series on "Franchise Analysis". Here, we will be analyzing the top and trending franchise brands for you. This is to help you know whether it is profitable to open it in today's time or not.
Franchise Business Model:
A franchise model has two parts, the franchisor and the franchisee. A franchisor is a business or a brand who's franchise another person is willing to take up. For example, if you plan to start a franchise of McDonald's then people say it to be your franchisor and you who are starting its franchise is the franchisee. A franchisor provides its franchisee a readymade Business Process, Product Market Fit, Adequate Training, and a well-established brand on the basis of which franchisee can build its business. All these support from the franchisor helps the franchisee to create a blueprint of its business, without spending much time at the initiation level.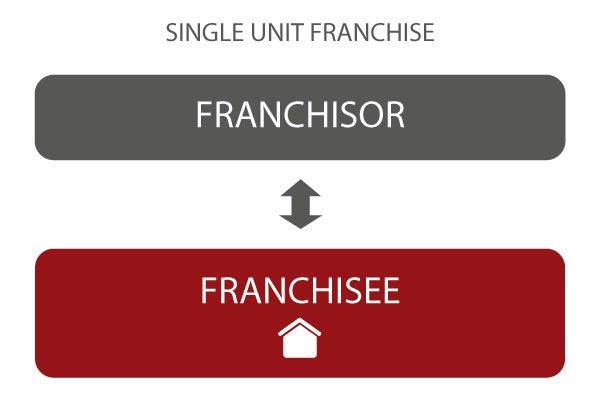 For instance, if you start a franchise today, the franchisor will help you by providing all sorts of legal documents which will make your franchise business stand. They will also provide you with the staff training modules so that you are able to prepare your staff accordingly and the franchisor will do all the marketing work of advertising and promoting your business.
What does a Franchisor do?
A franchisor will obviously not permit you to start his brand's business free of cost. When he gives you a franchise of his brand, along with all other requisite ancillary services to start the business, the franchisor asks for a one-time payment for it, treated as a 'Royalty' from the franchise. This royalty payment is a lump sum amount which you pay directly to the franchisor. Apart from this, on the basis of franchise profit or revenue generation, you can also give a share of it to the franchisor for the franchise.

Currently, there are three Franchise Business models in the market, as follows.

1. COCO – Company Owned And Company Operated Model: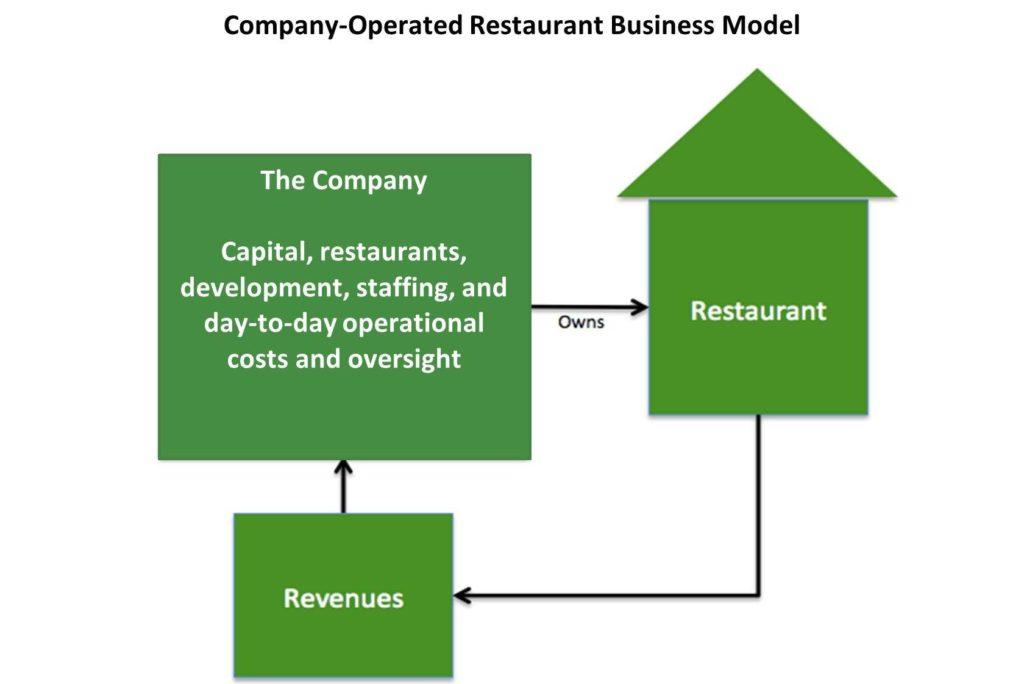 In COCO franchise model, all the capital expenditure for the franchise establishment is made by the franchisor. Purchasing for the property/building, equipment, and other necessary requirements to set up the QSR will be done by the parent company i.e. the franchisor. Along with capital expenditure, all the operational expenses will also be borne by the parent company. If you have thought to take up a COCO based model franchise, then you must do all the homework before investing in it.
You must personally visit the company whose franchise you want to start. One must check how streamlined their operations are. You must also do a proper financial background check of the company. It is believed that if a franchise is not successful under the COCO model then it also won't be able to sustain under other franchise models where the franchisor's assistance or burden sharing ration will not be much. That's why you must do proper research of the COCO company before investing in it.

2. FOCO – Franchise Owned And Company Operated Model: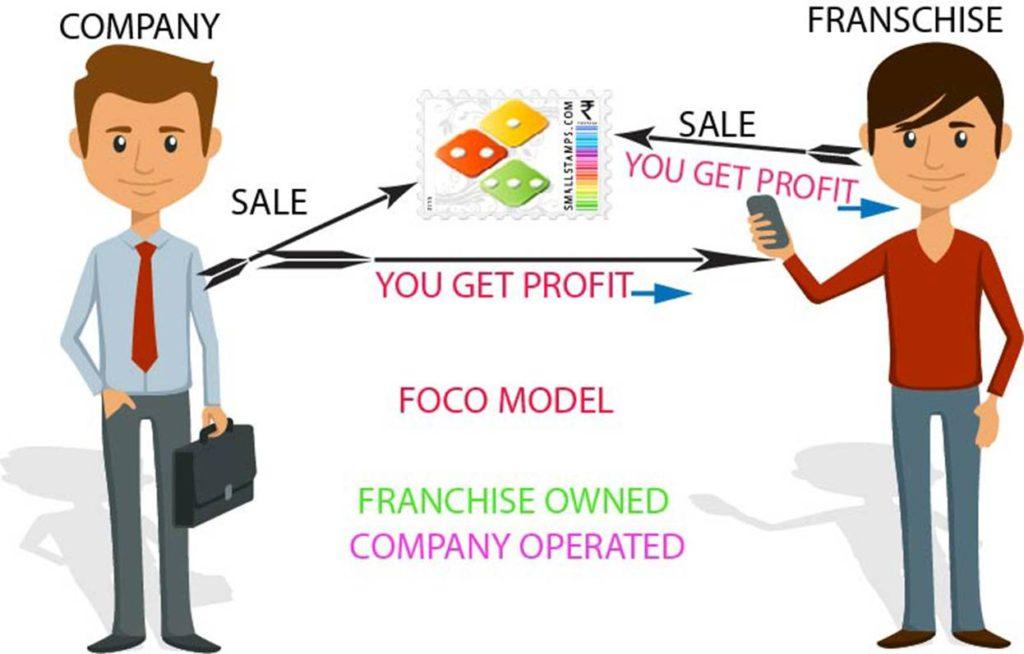 In the FOCO model, the franchisee bears all the capital expenditure, i.e., the purchase of land, construction of a building on it or buying a readymade property. Then on that property, the franchisee installs all the equipment bought from the franchisor and set-ups all the peripherals required to start the franchise. After this, the franchisor comes into the picture, where he sends his own trained employees and staff to operate and work in the franchise.
After providing the necessary capital, the franchisee becomes a silent/sleeping partner, who is entitled to only a predetermined share in the profit of the franchise. In this model of a franchise, although the franchisee invests in the set up of the franchise, he has no control over the business because he is not involved in its day to day operations. For example, take McDonald's, where the store owner is the franchisee but the operations and employees are owned by the company i.e. McDonald's, where everyone is trained centrally.

3. FOFO – Franchise Owned And Franchise Operated Model:
Franchises based on FOFO model is where the franchisee has to do everything, from starting the franchise to running it regularly. The franchisor will only handover a business playbook which will be helpful in starting the franchise. This playbook acts as the starting point for the franchisee. In the FOFO model, the franchise is responsible for everything, from setting up his franchise to recruiting and training his employees. He holds 100% control and power in the day to day operations of his business.
It is different from the FOCO model in the sense that here the franchisee not only invests his money in the business but also runs its day to day operations. Whereas in the FOCO model the franchise only needs to invest his money and after that, he will only enjoy a part of the profit earned. But the advantage of a FOFO model is that the franchisee earns much more in this model than any of the others. His cash flow is much better in this model. For example, Raymonds, who offers franchise on FOFO basis, has the name of the company or the individual who is the owner of that franchise. Here the Raymonds company provides the store owner with a playbook on how to start the business but the setting up, recruiting of staff and its day to day business is taken care of by the owner.
Which model will be best for you?
Which model will be the best one for you completely depends on two things – your available Time and Money. If you are a cash-rich person then FOCO model is the best option for you because if you have chosen a well-established brand franchise then you just need to invest the capital and then sit back, relax and enjoy your share of profit.

If you are a person who has the business knowledge and wants to be involved in the operations then FOFO model is the most suitable one for you. Here you can be involved and will have control in its operation, where you can put in your business strategies and knowledge and earn a manifold profit. Once you have understood the whole business cycle and model and have engrossed yourself completely in it then you can open more such stores or start your own franchise in the future. FOFO model is for those who are looking for a full-time business opportunity.

Things to remember when choosing a Franchise:

1. Experience:
The most basic thing while choosing a franchise is your experience. You should not invest your money in an industry only because it offers a higher return and shows potential future growth. The industry in which you have knowledge and interest must be your only franchise option because you will be able to study its future growth and prospects. Since today franchise is available in every sector whether it's education, clothing, restaurants, grooming, healthcare, etc., make your decision wisely.
2. Industry Analysis:
It is obvious that you would first study the future growth, geographical white spaces and other advantages of the industry which you are willing to enter. This industry analysis is divided into three parts.
Trend: Firstly you have to see whether the industry is a growing one or a stagnant or dying one. For example, if you take up a known digital camera franchise, then you would be choosing a stagnant and gradually dying industry because of the invention of smartphones. Whereas, if you open a franchise of some special and different food then it will be a growing industry for you because today people are demanding new and unique dishes like momo, flavoured french fries, waffles, etc.
Local Contacts: Once you have identified the industry, you must look for your local contacts. You cannot trace these local contacts with the help of Google or Yellow Directory. You have to go out and search for contacts which are only possible if you have a good understanding of your city or area. For example, in Kolkata people love to eat street and junk food, but your research shows that there are no burger shops in the city. So a burger store is an opportunity or a white space which you must capture and capitalize on.
Geographical Whitespace: If you decide the industry and the segment of that industry which you want to enter, then the last thing to finalize is the place of establishment. Taking the above burger example, if you see a vacant space available near a school or coaching centre then it will be the best place for you to establish your burger store since people will eat snacks after studying.
3. Property:
Whenever we plan to start any business, we keep our property aside, which later can be used in the business operations. Here you must know how to evaluate the opportunity cost. For instance, if you would not have used your property in your business and would have rented it, then you must see whether the rent received is more than your income from the business or not. And if your business income is more than the rent, then is that extra hard work justifiable and feasible to earn that extra income. So it is advisable to see and analyze all the opportunities. Create the cash flow of each in order to know what is best for you.

4. Treat Your Franchise Like A Normal Business:
In case of your franchise, you must always stick to the steps of starting and running a business which involves teamwork, everyone's' effort, and so on. A franchise is no different from a business. Both require the same amount of time, determination and hard work.

Just keep in mind that a branded and well-established company is giving you it's brand name to do business. To leverage this brand name and increase your sales is only in your hands. You must strategically and in a planned manner design your operations so that you make the most of the Brand Name!
Catch our detailed video on this topic below:
Some more financial help for you:
Income Sources | Financial Advice To Earn More Money
EasyPlan – Investment Solutions
Meesho App – Earn Money Online Without Any Investment
Join the LLA telegram group for frequent updates and documents.
Download the telegram group and search 'Labour Law Advisor' or follow the link – t.me/JoinLLA.
It's FREE!