ESIC's latest attempt to make their work process more linear and transparent is the launch of a new ESIC Health Passbook. This ESIC health passbook has to be carried during visits to ESIC hospitals and dispensaries to avail free medical benefits under the ESI scheme. It will be a small booklet, comprising of 100 leaflets with the person's system generated credentials fixed atop it. The passbook will be available at the Regional Offices, who will forward it to the SRO(S) Hospitals(S), Branch Office, DCBO of the region for further distribution.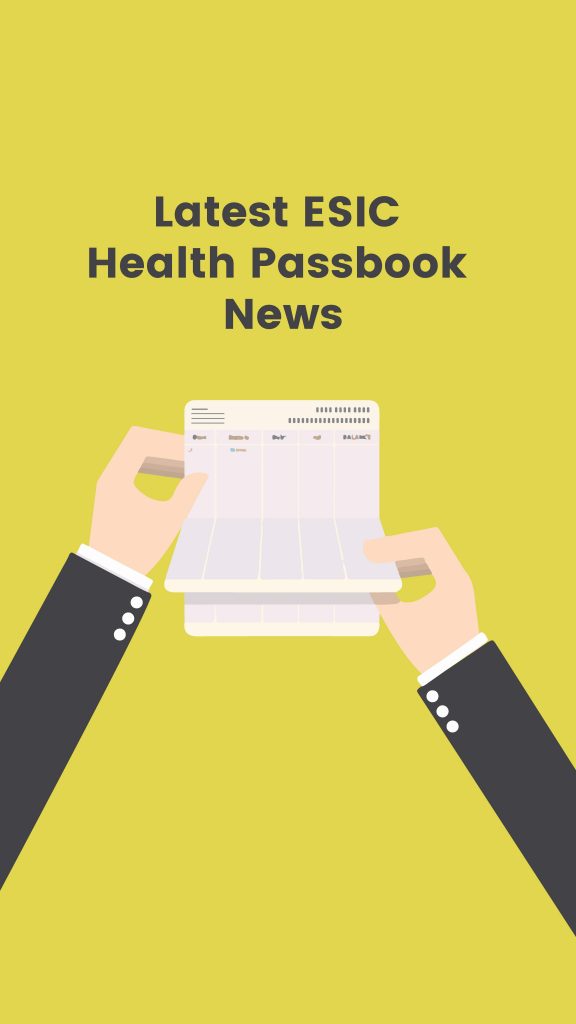 Key Features of the ESIC Health Passbook:
It will be a physical booklet with 100 leaflets
The passbook will have the demographic details of the insured person and his family members covered under the scheme
It will have attested photographs of all people for identity verification purposes
It will have a mobile number and a unique QR code
The passbook is not available for free. Either the insured person has to buy this health passbook with his own money or his employer has to buy this passbook and give it to him
The employer needs to attest the employee's ESIC health passbook by affixing the employee's photograph on the passbook.
It will be used to maintain health records of insured persons and their beneficiaries
Read the following notice from the ESIC Department, announcing the ESIC Health Passbook, for more details: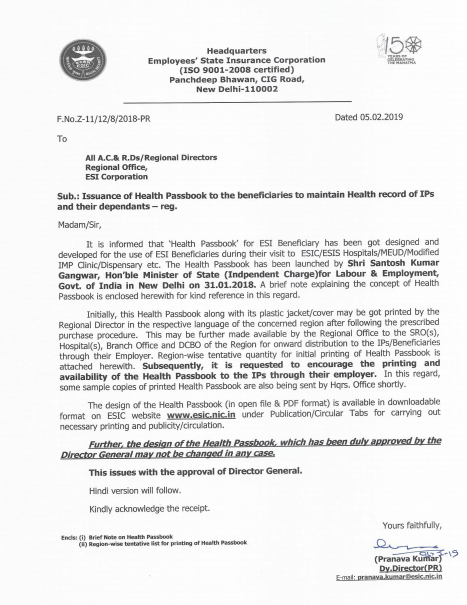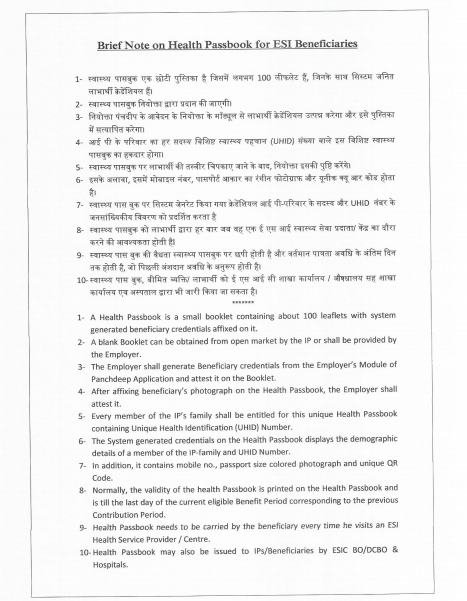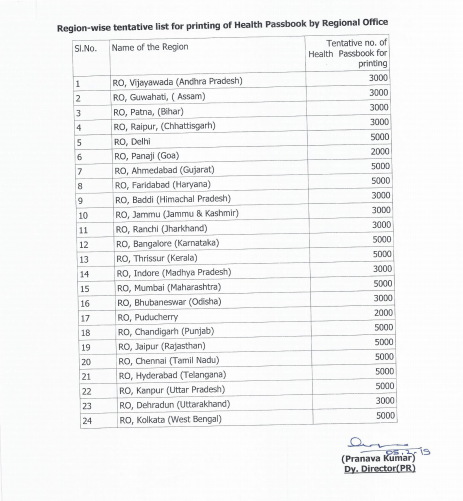 For our take on this latest development, please check out the video below:
For more news on ESI, watch out our space here: ESI Advisor-Labour Law Blog.
Join the LLA telegram group for frequent updates and documents. Download the telegram group and search 'Labour Law Advisor' or follow the link – t.me/JoinLLA
It's FREE!