The ESI Act is a social security scheme that affects millions of Indians every year. In order to optimize the benefits given under the ESI Act and to keep track of all the beneficiaries, the ESI Card or the ESI Pehchan Card was introduced. In this post, we'll be discussing everything you need to know about the ESI Card.
We'll be discussing the following topics:
What is the ESI Card?
What are the benefits of the ESI Card?
How do you get your ESI Card?
The ESI Card
The ESI Pehchan Card is used to avail the benefits of the ESI scheme such as medical benefits, funeral expenses, maternity and disablement benefits, etc.
The details that can be found on the Pehchan card are:
IP(Insured Person) Number
Name
Father's Name
Address
Biometric Details(Fingerprint)
Photograph
Family Photos(This is essential because even your family members receive these benefits).
Benefits of the ESI Card
The benefits for employees are:
The employee will receive 2 cards, one for themselves and one for their family. These cards are used to avail free medical treatment at any of the dispensaries under the ESI Act.
This scheme is centralised and these cards are applicable anywhere in the country.
The authentication uses fingerprint, hence making it very secure and easy.
This is a one-time process and even if the employee changes their company, they'll have the same Pehchan Card.
Note: You can avail free medical aid even with your print counterfoil.
The benefits for employers are:
They can file online ESI returns easily.
They can find out employee details with ease, for example, which employees availed how many benefits, etc.
The benefits for the ESIC are:
The ESI Pehchan Card removes duplicated data and increases transparency.
It is completely digital and is easy to store and retrieve.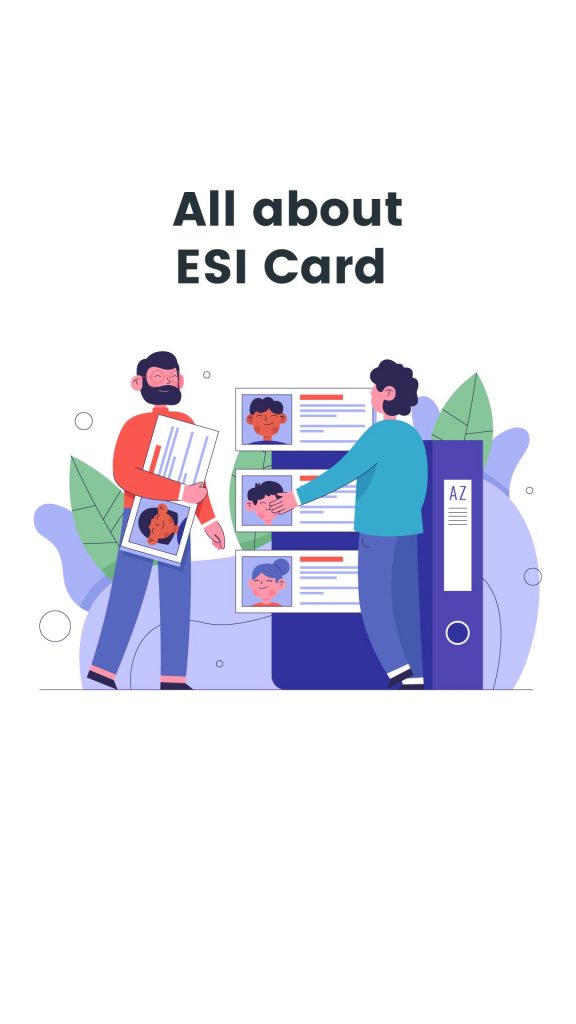 How to get your ESI Card
For employees:
First, obtain your print counterfoil from your employer. This is your ESI application form.
You do not need to fill anything except your signature and family photograph.
Get this form attested by your employer.
Bring this form along with your family members to the nearest ESIC office for photographs and verification.
Within 30 days of applying, you will receive 2 cards by courier, or you can go to the ESIC office and collect them.
Note: If you have linked your Aadhar card number and your IP number then you do not require family photographs.
For Employers:
To obtain the print counterfoil, login to your ESIC portal and click on the print counterfoil option.
If a lot of the employees in your company do not have a pehchan card, then you can go to the ESIC office and arrange for an official to come and visit your office for their registration.
For more information head on over to YouTube for this quick video by the Labour Law Advisor:
We genuinely hope you have learned something new from our blog, and stay tuned for more informative blog posts ?
P.I. Jain and Company serve more than 500 companies across India and helping them with their payroll processing needs and EPF consultancy.