On 27th September 2019, the EPF interest rate 2018-19 was announced. This will lead to an 8.65% interest payout to all EPFO subscribers. A total of Rs 54,000 crore will be spent in paying out this EPF interest rate 2018-19 to all the subscribers. This payout will leave EPFO with a surplus of Rs 151 crore.
The point of concern here is that EPFO generally credited this interest in April-May. But the delay in EPF interest rate payment for 2018-19 has been substantial. So what is the reason for this long wait in EPF interest credit?
Is EPFO facing a crisis?
In the past year, the EPFO has faced the IL&FS scam where it had invested around Rs 574.73 crore, as per the estimates of the Standing Committee on Labour. It also faced losses of Rs 700 crore in DHFL where it had invested the money.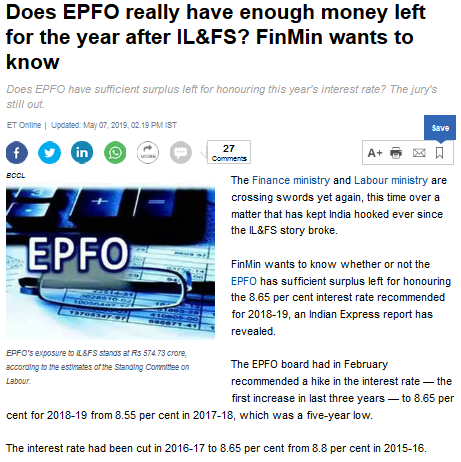 In the given situation, the Board of Trustees which is headed by the Labour Minister stated that they wanted to increase the EPF interest rate from last year's 8.55% to 8.65%. This would cause a surplus of only Rs 151 crore, which was substantially less than the surplus of Rs 586 crore of last year.
But the fishy thing here is that the losses that EPFO faced of Rs 574 crore in IL&FS scam and Rs 700 crore in DHL, were not accounted for. Even the delay of interest payment by DHFL has not been accounted for.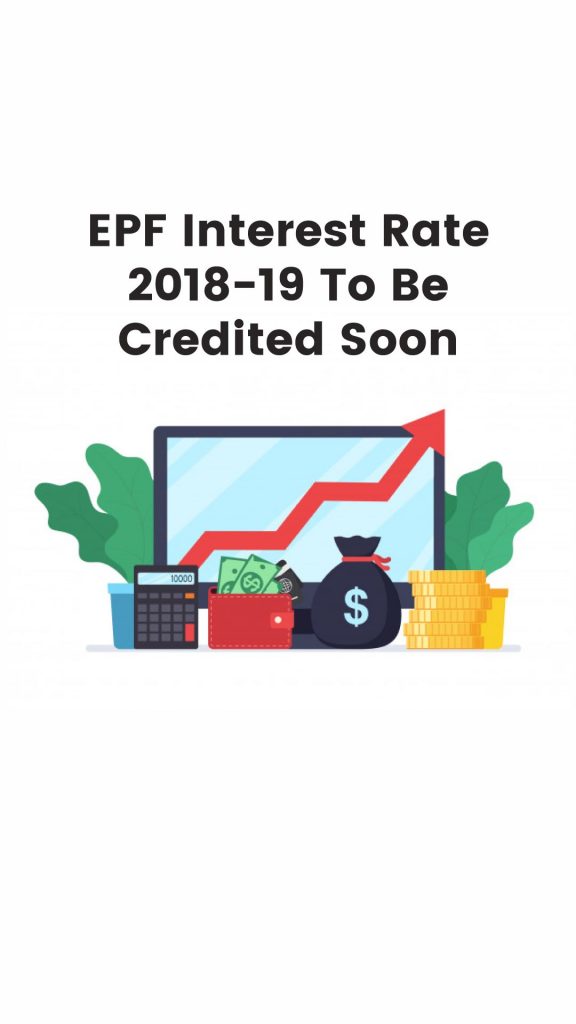 Finance Ministry feedback
Given the situation, the Finance Ministry asked EPFO to clear certain matters. Firstly, EPFO needs to give a report on their losses. Secondly, they need to state how they can afford to increase their interest rates when everyone else is decreasing it. But according to reports, the EPFO has not given any clear answers.
How is EPFO recovering its losses?
EPFO had earlier stated in its Board of Trustees' meeting that they had the first right to assets in a company's liquidation. Although, it is not clear when and how this will be propagated.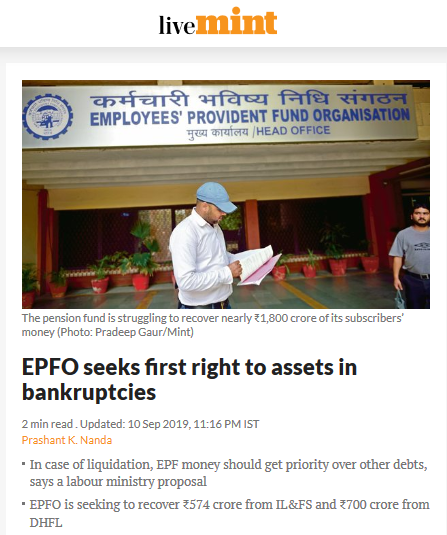 What is going to happen in the future? We are still yet to know! So keep tuned to know the latest updates on this matter. And watch our video on this news below.
Also read, Reservation In Private Sector | EPFO Updates SC/ST Data.
Join the LLA telegram group for frequent updates and documents. Download the telegram group and search 'Labour Law Advisor' or follow the link – t.me/JoinLLA
It's FREE!