In this article, we take a look at some basic knowledge one must have regarding stock trading. Understanding Sensex and Nifty and Intraday Trading will help one with their investing schemes tremendously.
What is BSE?
BSE or Bombay Stock Exchange Ltd. was founded in 1875. It is the fastest stock exchange in the entire world with a speed of 6 ms. The Indian Government recognizes BSE as the Premier Stock Exchange of the country. BSE is the first and foremost stock exchange in Asia. It provides a variety of services like risk management, market data services, CDSL depository services, education and market data services, etc. It also gives an efficient, transparent, integrated and secure market for the trading of equities, debt instruments, mutual funds, derivatives and currencies. The BSE On-Line Trading (BOLT) was established in 1995. This rose the number of transactions to about 8 million a day. BSE is also the 12th largest stock exchange market in the world. Its market capitalization stood at over $2 trillion in July 2017. It lists over 5000 companies.
What is NSE?
NSE, also known as National Stock Exchange, came into existence in 1992 in Mumbai. NSE is the largest stock exchange in India in terms of total and average daily turnover for equity shares. Its services include market data feeds, trading services, indices, exchange listings, clearing and settlement services, financial education offerings and technology solutions. Formation of the NSDL (National Securities Depository Limited) came about in the year 1995. It brought with it a safe platform for investors to transfer and hold their bonds and shares electronically. NSE is also the 10th biggest stock exchange marketplace in the world. As of March 2017, NSS's market capitalization reach was over $1.41 trillion. It lists over 1600 companies.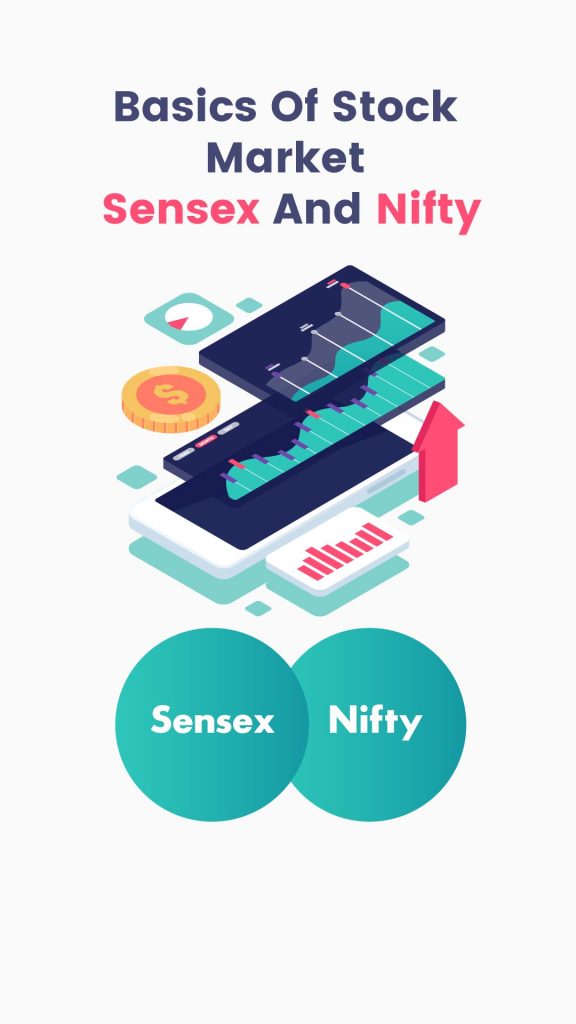 What is Sensex?
The term SENSEX is a combination of SENSITIVE and INDEX. It was coined by stock market analyst Deepak Mohoni. Sensex is also called the S&P BSE Sensex Index. Since it is the benchmark index of the BSE. It gives an authentic measure of the Indian economy at any given point of time. Furthermore, it is composed of the top 30 largest and most actively traded stocks on BSE. This composition is reviewed every year in the months of June and December, where some poor performing companies are removed and some good ones are added. But the total number remains constant at 30. Sensex is India's oldest stock index. Additionally, investors and analysts use Sensex to observe the overall growth, development of industry sectors, and the rise and fall of the Indian economy.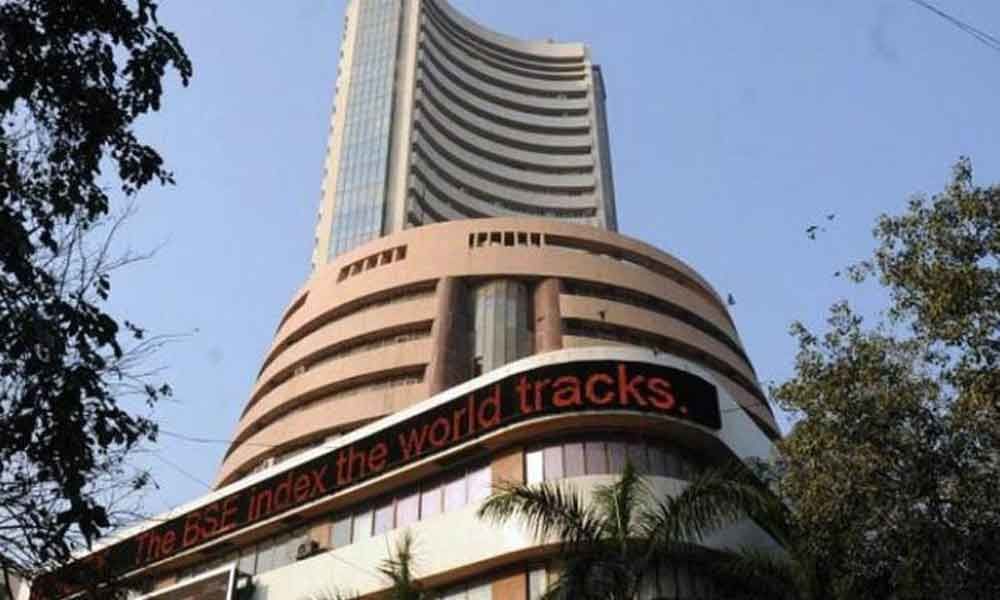 What is Nifty?
Nifty is the stock index for the NSE in India. Also known as NIFTY 50, it is a combination of the words NATIONAL and FIFTY. It houses 50 stocks across 12 sectors such as energy, consumer goods, metals, pharmaceuticals, telecommunications, media and entertainment, fertilizers and pesticides, cement and its byproducts, construction, automobiles, information technology and financial services.
NSE Indices Limited also offers several other stock indexes with the NIFTY in the name that are related to NIFTY 50. They include:
Other broad-based indexes (NIFTY 100, NIFTY Mid-Cap 50, NIFTY Small Cap 50, etc.)
Sector-based indexes (NIFTY Auto, NIFTY Media, NIFTY Pharma, NIFTY Realty, etc.)
Theme-based indexes (NIFTY Commodities, NIFTY Infrastructure, NIFTY Mid-Cap Liquid 15, etc.)
Strategy-based indexes (NIFTY 50 Arbitrage, NIFTY 50 Dividend Points, NIFTY High Beta 50, etc.)
How do both Sensex and Nifty work?
If the numbers rise for both Sensex and Nifty then the stock market is performing well. The opposite holds when the numbers fall for Sensex and Nifty.
Both Sensex and Nifty remove companies which are not performing well from their indices. And add the ones which are doing well instead. This is to maintain the movement of the stock market on the performance of the top companies.
To check the performance of your investment in the stock market, compare your investment returns with Sensex and Nifty returns. If your returns are at par or more than them then your investment was successful. Otherwise, if your returns were lower, then you had a loss.
Both indices have several sectoral indices as well. Furthermore, these sectoral indices can review the stock market for certain industrial performances.
Additionally, other countries have their own individual stock market indices too. for instance, the USA has Dow Jones and NASDAQ. Or Japan has NIKKEI.
Watch the video below for more thorough knowledge of the stock market!
What is Intraday Trading?
Intraday trading is not to be confused with investing. Trading means purchasing and selling a stock on the stock market. When this trading occurs during the working hours of the stock market on the same day then it becomes intraday trading. Hence, in intraday trading, one buys and sells the stock all within a few hours of the same day.
For intraday trading, one needs a Trading Account instead of a Demat Account. Demat account is necessary when one wants to hold stocks for a longer duration, which is not the case with intraday trading. Any stocks bought via the trading account is reflected in the Positions tab rather than Holdings tab. The holdings tab has stocks that are held for over a day.
Scope of intraday trading
The focus of intraday traders is getting even a minimum profit of 1-2% on the stocks they purchase. For example, 10 shares bought at Rs 100 each, for a total of Rs 1000, when sold at Rs 102 each, for a total of Rs 1020, give a profit of Rs 20, i.e., 2%.
What is leverage?
But with a small fund, one can only make small profits. Hence, this is where a broker comes in. A broker's job is to loan money to the trader for intraday trading. The amount loaned is called leverage or margin. Taking the earlier example, if broker pays trader Rs 9000 then trader now has Rs 10,000 to invest. Trader can now purchase 100 shares of Rs 100 each and upon selling them at Rs 102 each, trader earns Rs 10,200. If broker leverage of Rs 9000 is deducted, then trader is left with Rs 1200 which equals a profit of 20%.
But the opposite can also happen where price per share falls from Rs 100 in the morning to Rs 90 in the afternoon. Then upon selling all shares at Rs 90, traders earns Rs 9000 which has to be returned to broker. Thus, trader suffers a loss of Rs 1000. Therefore, it is a risky undertaking.
What is stoploss?
Some traders use the stoploss feature. Using stoploss, one can preset a value at which the shares sell automatically. Thus, in the same example as above, if the stoploss value was Rs 95, then all the shares would sell automatically thus preventing a bigger loss than if the share price fell to Rs 90. In this case, total selling price would be Rs 9500 and the loss for trader would be Rs 500 instead of the Rs 100 in above example.
Sometimes though the share price may fluctuate with a large gap and the share price may fall straight 10-20 points down. Thus, even stoploss would not be helpful here.
Broker's revenue
Hence, the main source of broker's revenue comes from intraday traders. Apart from the leverage, traders also have to have some brokerage for buying and selling shares to the broker. Therefore, the main profit through intraday trading is made by brokers.
Traders can use Zerodha or Upstox to check leverage availability for different stocks.
Where does leverage come from?
When a person purchases some stock, the funds are not instantly transferred to the seller. It takes upto 2 days to transfer the funds to the seller. The broker utilizes these 2 days to give money to the trader through which he can purchase more quantity of stocks. Since shares would be sold the same day in intraday trading, the broker will get his funds back from trader and return them to the seller.
Is intraday trading a good idea?
If one does not have much knowledge on the area of stock market or trading in general then no, intraday trading is not suitable for them. It may result in huge losses. Intraday trading is a full-time profession that takes a lot of practice and even then one may not get profit every day. Hence, one may not gamble with it and rather look at investing long term.
Watch more details on intraday trading in the video below.
Also read, How Stock Market Works | Why Do Share Prices Rise & Fall?
Join the LLA telegram group for frequent updates and documents. Download the telegram group and search 'Labour Law Advisor' or follow the link – t.me/JoinLLA
It's FREE!