The banning of unregulated deposit schemes ordinance has started from 21st February 2019 and people already have a number of doubts since the inception of the same. Various people are also scared of the fact that they can no longer get loans from their friends or family.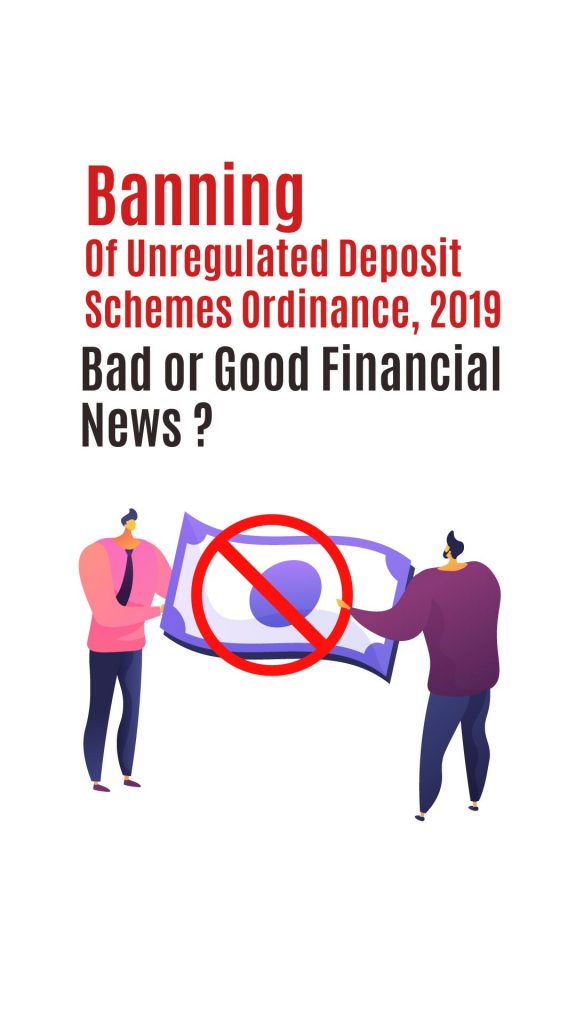 In our country, to date, there are a number of middle-class families who take loans from their friends and families on a regular basis. So, is this ordinance going to affect them or not? Let us get an idea about the entirety of the same. But, before getting straight to the point regarding the explanation of the ordinance, we want to discuss with you a few definitions.
What is a Deposit?
As per Section 2(4), the definition of deposit goes like "a Deposit means any money received on loan or advance by a deposit taker with a promise to return the same, either in cash or in kind or in the form of a specific service, with or without any benefit in the form of interest, bonus, profit or in any other form".

This means that if a person lends money to someone, then the receiver is entitled to say that he/she is going to return back his money after a certain period of time. If the person cannot return the money, he is entitled to return him any product or services equal to that amount. Also, if he agrees to return the money, he might or might not return it with interest. This depends entirely on the person. So, these are things that come under the definition of a Deposit.

Furthermore, the main thing that we should keep in mind regarding this is that the thing or item which doesn't come under the definition of deposit cannot be banned altogether. It is due to the fact that it states "banning of unregulated deposit schemes ordinance". This means that if something comes under the deposit scheme and it is unregulated, only then it can be banned.
What is not a Deposit?
Here, we are going to explain to you what is not a deposit scheme for an individual. As per the ordinance, amounts received by way of loan from relatives is not a deposit. Now that the relative word is used in it, we should know who comes under the "relatives clause". Relatives, for this clause, have the same meaning attached to it as in the Companies Act, 2013, which includes the following:

Members of a Hindu Undivided family
Husband and wife
Father
Mother
Son
Son's Wife
Daughter
Daughter's Husband
Brother
Sister
If you take a loan from one of the above relatives, then it will not be considered as a deposit. And, if it is not under a deposit, it will not be banned. Therefore, there is nothing to worry regarding this, and you can easily take loans from your relatives. Now, a question might pop in your mind, "Whether or not can I borrow money or take a loan from my friends?" Earlier this particular point was not clarified enough, but now the government has stated that you can equally take a loan from both your friends and family members, and none of them is banned.
What happens in the case of a firm?
In case of any firm, amounts received by way of loan from the relatives of any of its partners might not be considered as a deposit. Furthermore, if it is not a deposit then the question of the ban will also not arise. However, one should keep in mind that this particular law is only applicable to firms and not LLP's. Concerning LLP's, there are more rules and regulations yet to come. Firms and LLP's are different from each other. LLP means a Limited Liability Partnership.
What is a Regulated Deposit?
As per Section 2(14), whatever deposit is being done under the "Column 3 of First Schedule", all of those come under regulated deposit. And, if the deposit if regulated, there is no chance that it can be banned. This is due to the fact that the name of the ordinance states "banning of unregulated deposits". So, here we are going to state some examples of a regulated deposit.
1. SEBI
SEBI implies to a regulator of stock markets and mutual funds. Therefore, if you decide to invest in SEBI, it will be considered as a regulated deposit.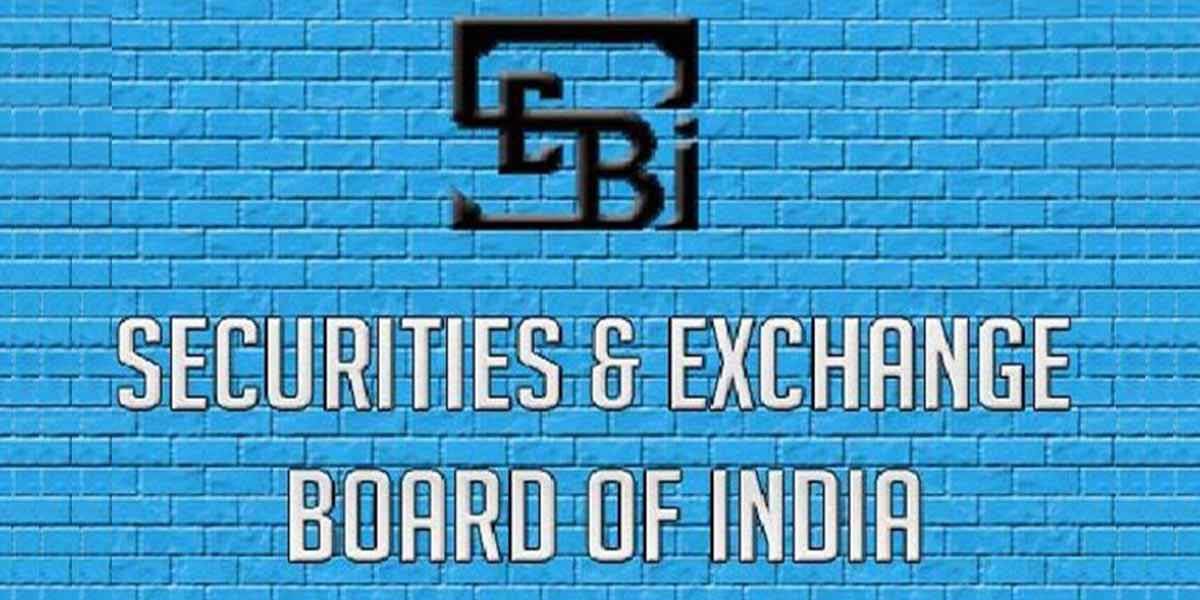 2. RBI
RBI governs all the leading banks in our country and if you chose to invest in a bank or deposit in a bank, it will too be considered as a regulated deposit.
3. EPFO
Every month, a fixed amount of PF is deducted from your salary. Hence, it also comes under a regulated deposit as it is controlled majorly by EPFO. This is similar to the ESI contribution which is regulated by the ESIC.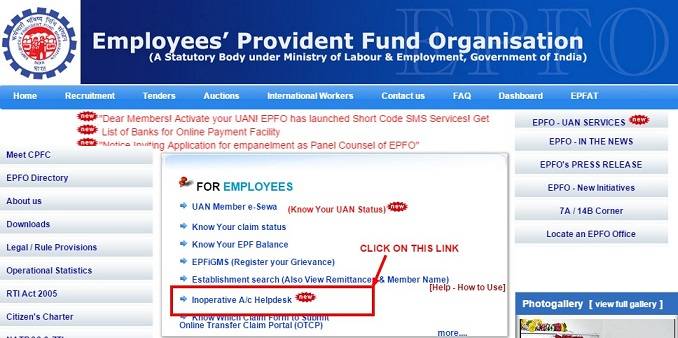 4. State Government
Whatever deposit schemes that remain approved with the state government also come under the regulated deposit schemes. On the other hand, all the chit fund deposit schemes previously approved by the state government also come under the regulated deposit schemes.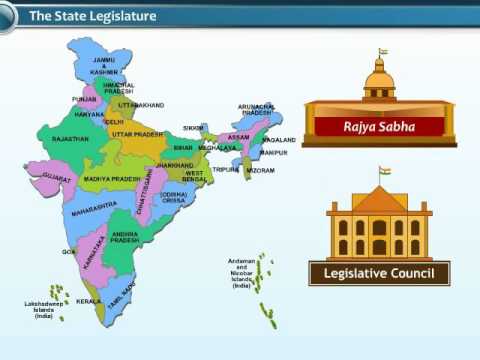 Unregulated Deposits:
As per Section 2 (17), the unregulated deposit scheme states "a scheme or an arrangement under which deposits are accepted or solicited by any deposit taker by way of business and such deposits are not regulated deposit schemes". Here the term "by way of business" is extremely important as other than business if someone claims money or takes a loan, then it will not come under unregulated deposit. This means that if a person takes a deposit by the way of business, only then it will come under the unregulated deposit scheme.
What is the true meaning of "by way of business"?
We are going to explain this with two simple examples. As per the first example "A borrows money from B for personal use". Here, by their mutual discussion, the borrower decides to pay the money back to the lender according to their discussion of the percentage of interest and other such details. In these cases, the deposit scheme will not be considered as unregulated as we have already explained it to your earlier.

As per the second example, "A borrows money from B, and borrowing money is solely A's business". In this case, this particular deposit will be considered as an unregulated deposit. Because no authority has regulated the way by which A is borrowing money from B in this example. Now you are quite aware of why these deposits should be banned.
These deposits should be banned because certain organizations simply take people's money by promising a return. But, when the time to get the return comes, one can recognize that the organization no longer exists. Their sole task was taking your hard-earned money. This kind of scheme is known as "PONZI scheme" where the organization or business takes your money and disappears without returning it. Thus, to save your hard-earned money from the "PONZI scheme" the ordinance law was started. It is known as an Ordinance as the Rajya Sabha has not yet passed the bill.

After going through the above write-up, by now, you have understood how risky it is to invest in a "Ponzi Scheme". Thus, make sure to keep one thing in mind that you can always borrow money from your family and friends. But, you must assure them to return the money with interest. Because there are certain rules which we are going to discuss below according to which it is important.
Added rules related to the ordinance deposit schemes:
Section 3 – Ban of advertising: Unregulated Deposit
Section 4 – Fraudulent Default of Regulated Deposit
The Section 5 – Wrongful Inducement
The Section 6 – Chit Funds or Money Circulations
If you do not follow these rules while borrowing and returning the money, then legal actions could be taken against you. And you might be imprisoned for up to 10 years. You can also be subjected to a fine of up to Rs 25 crores. Therefore, make sure to carry it effectively. Furthermore obeying the rules will lead to a sound process under which there will be no risk. Thus, make sure to follow the rules and stay safe!
Also read: Legal Actions To Take In Case Of Cheque Bounce
Join the LLA telegram group for frequent updates and documents.
Download the telegram group and search 'Labour Law Advisor' or follow the link – t.me/JoinLLA
It's FREE!