As a Human Resources (HR) professional, managing a big or small firm, it is one's responsibility to deal with numerous daily tasks. From interviewing and hiring new employees, to keeping track of existing employees, it can become tedious to manage it all. Thankfully, in today's digital age, work can be easy with the help of apps on our smartphones. This article lists 5 best apps for HRs that are seriously recommended to help them run all processes smoothly.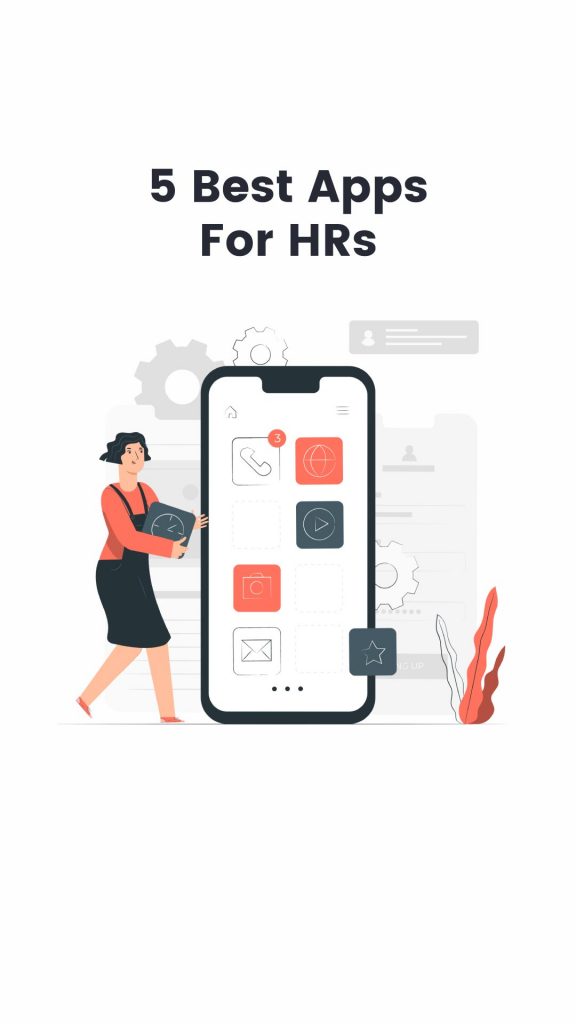 5 Best Apps for HRs
With the number of things an HR has to keep track of, it may begin to get a little crazy. This is where Asana plays the perfect match. It lets one create different projects for different topics. Under each project, one can create multiple tasks and subtasks. It also has the provision to assign specific dates and person to each task and subtask.
One can also get reminders for Asana tasks on their email. Once a task is complete, one can tick it off and get the satisfaction of a job well done! Asana is one of the best apps for HRs as it's a great tool to organize and set work on priority. The app helps in keeping track of progress on ongoing work and lets nothing falls through the gaps. Multiple people can work on it simultaneously, hence it is possible to keep watch on the team as a whole.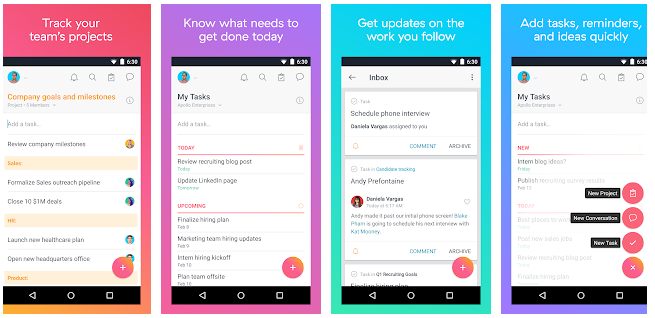 A major task for HR is keeping track of the attendance of all employees in a company. Simultaneously tracking employees' leaves, late comings and calculating their paydays for monthly salary calculation. Especially during these times, when companies are mostly running on work-from-home policy for all employees, this record-keeping can get tough. Quick Payroll app is a 100% Indian app created by the trusted Labor Law Advisor team. It has the following features making it one of the best apps for HRs: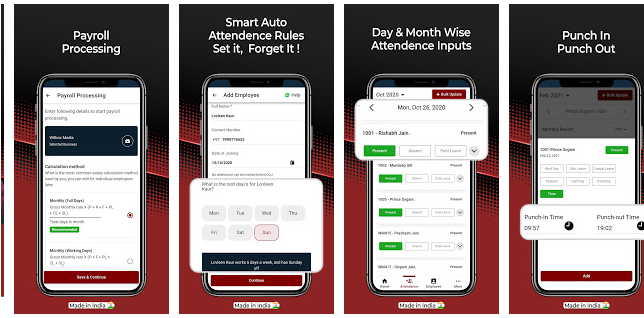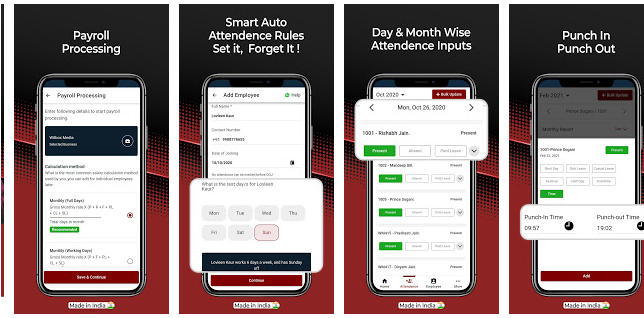 Payroll Processing – One can easily process payroll for free with Quick Payroll App. Get accurate payrolls for all the staff and choose from 3 different payroll calculation methods.
Employee Attendance Management – Manage and record attendance of the employees on a daily, weekly, or monthly basis. Auto calculation on the basis of attendance marked and mark Present, Absent, Half-day, Sick Leave and other options.
Smart Auto Attendance – Smart Auto Attendance feature is an exclusive feature that marks auto attendance of all active employees on the basis of information provided by the business. No need to go and mark present daily for all employees.
Track Working Time – One can Track Working time of the Employee with Working Time Feature. Mark Punch-in Punch-out time and calculate overall hours worked.
Employee Advances – Pay Advance to the Employee and keep a track of all the Advance paid in Quick Payroll App.
Download Reports – Download Daily Report, Monthly Report, Muster Roll, Advance Report, Custom Report etc on a Monthly basis or individual employee basis. Thus, get all the necessary information in Excel format, which can also be shared with the payroll consultant.
Add Multiple Businesses – Add multiple businesses to record and manage employee attendance. Furthermore, the easy to switch business option gives the app a seamless user experience.
Bilingual (English & Hindi) – Quick Payroll App is now available in Hindi as well. Use the whole app in Hindi which makes day-to-day work easier.
Auto Backup – All the data is linked to employer's mobile number so no need to worry about the data. One can easily log in to the account on any other device and see all the past records.
100% Free App – Quick Payroll is a 100% Free app which is made in India by the Trusted Labour Law Advisor team. All the services offered by this app are absolutely free.
If you are an HR or Payroll Consultant, this app is best for you. Manage and record daily attendance and download the reports to process the payroll. Learn how to use the Quick Payroll app.
Zoom ensures that as HR professionals you can stay connected with employees wherever you are. Especially since most companies are still working from home, this app is quite essential and among the best apps for HRs. It is a video-conferencing app that allows up to 100 people to get on a video call to hold meetings. It also allows one to share their screen during the video call, which is helpful when trying to work on a project.
Furthermore, Zoom allows password-protected meetings so unknown individuals do not join in, The audio and video quality of these calls are the best. It allows to easily send messages, files, images, links, and gifs on the app. Or even quickly respond or react to threaded conversations with emojis. When interviewing new hires, Zoom can be a great tool to set up remote meetings.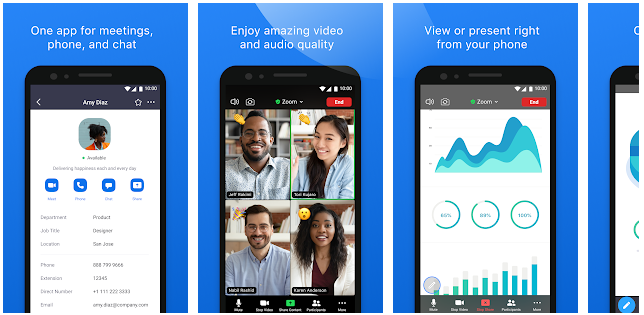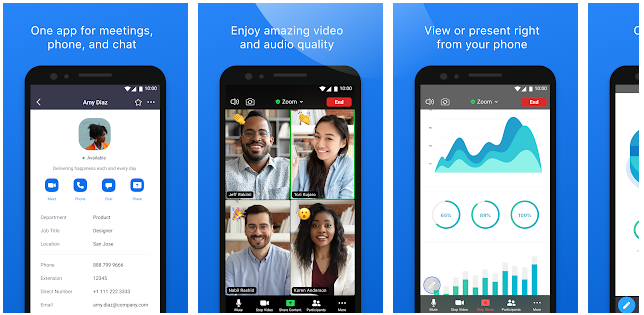 Another major helpful tool for HRs who often have to create presentations on the go. Google Slides helps one to create, edit and collaborate with other team members on presentations from one's Android phone or tablet. It is a great app to create new presentations or edit existing files. Furthermore, it allows HRs to share presentations and collaborate with multiple people in the same presentation at the same time. One can work on it anytime, anywhere, and even without internet.
Since the apps saves all the work automatically, there is also never the worry or risk of losing the data. HRs can use Google Slides to present their ppts straight from their phones.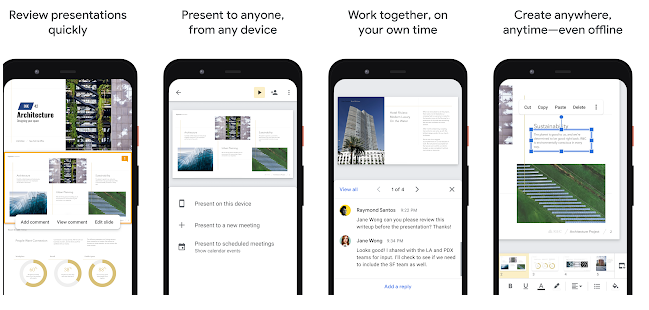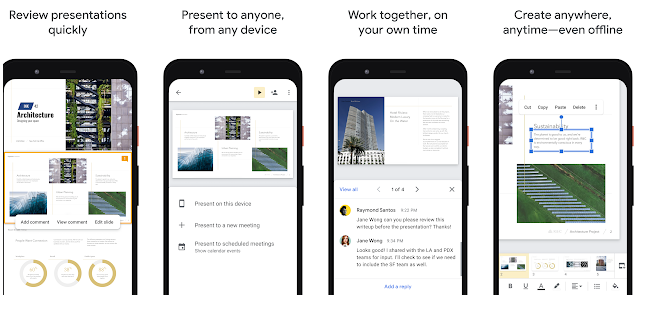 LastPass is a great app for when one has too many account passwords to remember! Furthermore, the app is a premium password management service that saves encrypted passwords in private accounts. One only needs to create a master password and then rest easy. LastPass has a form filler that automates password entering and form filling. Additionally, it supports password generation, site sharing, site logging, and two-factor authentication.
Moreover, the app is available offline too. LastPass is very helpful for HRs so they can get their job done quickly with quick access to website accounts. Instead of having to search for that one page in the notebook where they had written down that password!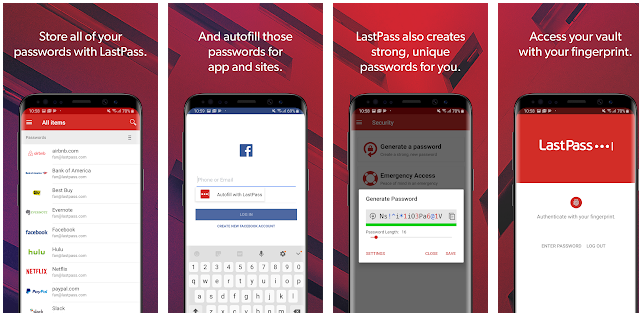 Read more, 5 Best Websites For HRs In India.
Join the LLA telegram group for frequent updates and documents.
Download the telegram group and search 'Labour Law Advisor' or follow the link – t.me/JoinLLA
It's FREE!