Personal development and transformation do not happen overnight. It takes one careful practice to build their best life. The wise words of other people's success stories surely act as a boon during this period of change, which is why we have below a list of motivational books that represent the best life lessons and timeless wisdom.
Arise, Awake by Rashmi Bansal:
This is a story of some youngsters who started their own business straight out of college, rather than going for the more prefered option of sitting for placements. The book defines how one's strength and passion is what determines one's ability to overcome obstacles and create something of their own. Buy on Amazon. You can also read Stay Hungry, Stay Foolish by the same author for some more motivational seed.
The Mind Gym – Give Me Time:
If you suffer from the dilemma of "lack of time" then give this one a read. The book combines extensive psychological research based on five years of testing on 100,000 people to bring practical solutions to the problem of being short on time. It is packed with incredible techniques to help you make the most of your 24 hours. Buy on Amazon.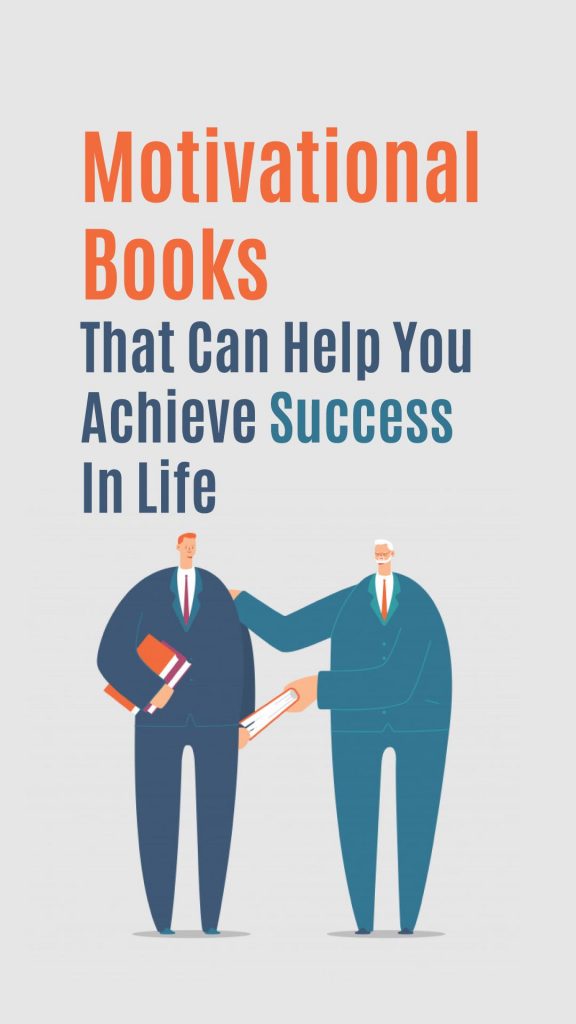 You Can Win By Shiv Khera:
Out of the whole list of motivational books, this one is an easy and practical guide. It will help you set new goals for yourself as well as develop a new sense of purpose and create new ideas for your future. You will learn to think positively and drive your attitude, ambition as well as actions to help you win in all aspects of life. Buy on Amazon.
Outliers – The Story Of Success By Malcolm Gladwell:
In this book, the author tries to find a pattern among all the success stories of the world by researching facts that might connect highly successful individuals. Through this book, he points out that it is not possible for someone to succeed alone in the world without the support of other people. Buy on Amazon.
Who Moved My Cheese By Dr. Spencer Johnson:
The one thing inevitable in life in change and this book will help you learn how to embrace that. Through the tale of four characters who are facing challenges yet looking for happiness, you can learn how to stress less and get more work done in your life. Buy on Amazon.
India 2020: A Vision For India In The 21st Century By A.P.J. Abdul Kalam:
This book stands out from our list of motivational books as it is authored by our ex-President, Late Dr A.P.J. Abdul Kalam. As one of the most distinguished and revered scientists of the nation, he offers his vision of how India can grow to be among the world's top five economic power leaders by the year 2020. He also gives examples of growth rates and development trends to support his vision to be a realistic one. Buy on Amazon.
The Power Of Your Subconscious Mind By Dr Joseph Murphy:
The author presents a series of tools to help you unlock and reveal the incredible powers of your subconscious mind! Once you learn the secrets to improve your personal and professional aspects of life, it will be impossible to not accomplish success in your life. A must read, buy it on Amazon.
Professional Prabandhan By Pandit Vijay Shankar Mehta:
This one from our list of motivational books provides you with multiple ideas to advance your career. The author has given many practical guidelines and thought to follow which shall help you bring about a positive change in your life. Buy on Amazon.
Jeevan Jeene Ke Funde By N. Raghuraman:
N. Raghuraman is a journalist whose column 'Management Funda' in Dainik Bhaskar is immensely popular. His column narrates different stories of extraordinary lives. Jeevan Jeene Ke Funde is a compilation of those columns written by him. Buy on Amazon.
Mahasamar By Narendra Kohli:
This is a series of eight books which translate the tale of Mahabharat into simplistic layman terms. The author's books capture the mind of the reader and you're left wondering about the characters and the plot every now and then (even when you're off reading ) through the course of time. Buy on Amazon.
If you feel like reading some more motivational stories then do check out our blog The Big Advantage For Women Entrepreneurs In India to learn about the success stories of women entrepreneurs in India.
Join the LLA telegram group for frequent updates and documents.
Download the telegram group and search 'Labour Law Advisor' or follow the link – t.me/JoinLLA
It's FREE!